Hold-In/Out vs. Lock-In/Out: Which Slide Is Best For You?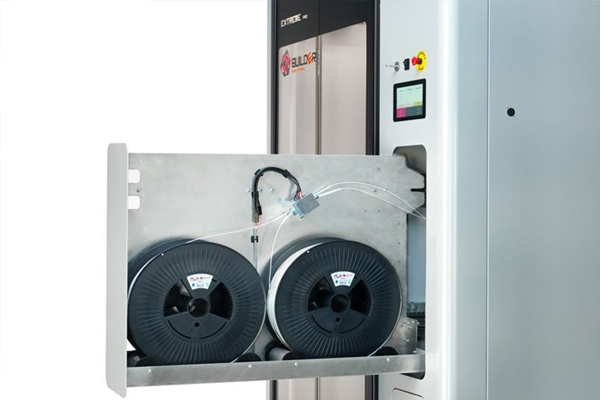 By
Stefan Herchenreder
,
Technical support manager
Published by :
Accuride International
At Accuride, our designers and engineers use the latest technologies and years of industry experience to create high quality and safe telescopic and linear motion slides for our customers throughout the world, featuring advanced safety features in a number of our products.
A wide variety of our slides offer a hold-in and hold-out or lock-in and lock-out capability to enhance the safety of customer applications, as well as accessibility and security. These are some of our most popular slides, having been used in a wide range of environments and industries, but what are the differences between the two? And which slide should you be using for your next project?
What is the difference between hold-in/out and lock-in/out?
Slides that have a hold-in and hold-out feature use a rubber component at the back of the mechanism to hold the slide in place when not extended, requiring a firm force to open the drawer, shelf or door. Once extended, these slides are then held open by a detent that helps to ensure they will not close when in use.
Accuride DZ2642 with hold-in feature
Lock-in and lock-out out slides however, positively lock the slide in position, needing a more purposeful action to be opened and closed. They feature a small lever or spring that must be pushed in order for the slide to extend. This means that just pulling or pushing the drawer will not cause it to move, making it incredibly safe for many applications.
Accuride DZ3308-2 with lock-out lever
When should you use hold-in and hold-out slides?
Hold-in and hold-out slides are ideal for increasing convenience and accessibility within domestic and commercial applications that experience consistent daily use. If you are using a product for a long period of time, such as a keyboard tray at a desk, a hold-out slide will keep the tray fully extended despite any small movements created by the user.
In environments where stability is crucial such as the medical industry, hold-in and hold-out slides help to improve productivity and accuracy. Our slides have previously been used in medical research workstations, where trays needed to be moved in and out of the anaerobic chamber while remaining completely stable when work was being carried out.
Hold-in functionality is also ideal for drawers with two-way travel, helping to ensure they are only moving in the intended direction of travel, as well as heavy-duty applications that require additional support to increase productivity and efficiency.
When should you use lock-in and lock-out slides?
Lock-in and lock-out slides help to increase the functionality and overall safety of important applications in a variety of industries. These slides are most often used in vehicles, where the risk of them opening and closing when not in use, and the danger if they do so, is heightened. From emergency vehicles and naval ships to camper vans and car storage, our lock-in and lock-out slides have been used to increase the safety of a number of transport applications.
Having a lock-out capability is also perfect for applications that may need extensive or regular maintenance work. In locations where downtime can cost valuable time and money, being able to easily and safely access the inner workings of a machine using a lock-out slide, such as in this medical imaging system, helps to keep any disruption to a minimum.
Mediso AnyScan imaging system with Accuride lock-out slide
Our range of hold-in/hold-out and lock-in/lock-out slides
Thanks to their suitability for a large variety of applications, combined with the high quality and sleek design of Accuride hardware, hold-in/hold-out and lock-in/lock-out functionality features in a wide range of our telescopic and linear products.
Our DZ2109 keyboard slide and DZ2132 range of drawer runners feature both hold-in and hold-out. These both have a load rating of up to 35kg and 75% extension, as well as a front disconnect to make installation and use simple and fast. Similarly, our 3832 slide range provides 100% extension, front disconnect, temperature resistance and a load rating of up to 50kg alongside hold-in and hold-out capabilities.
If you require locking hardware for more demanding applications, our DZ9308-E4 heavy-duty slide offers a load rating of up to 227kg and 100% extension, using a front lever release to lock the slides both open and closed. Likewise, our DZ3308-2 is an over-extension slide that has a load rating of 68kg and front disconnect as well as lock-in and lock-out capabilities.
Browse our full range of hold-out and lock-out slides using our slide selector or get in touch to discuss the requirements of your next project.