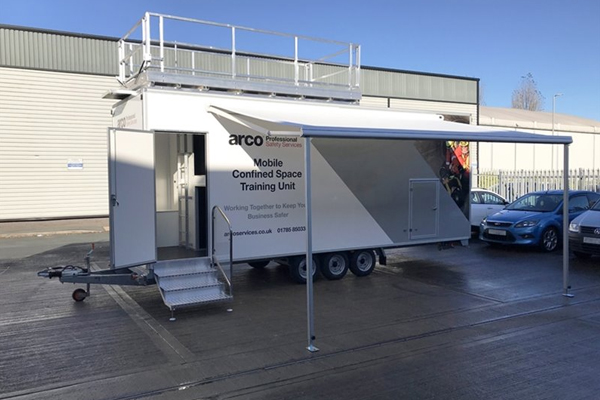 Most jobs these days require some form of training session or simulation, but down certain, very specific career paths, in-depth physical training is a must. People in vocations such as search & rescue, fire services, and underground engineering are just a few of those who may be required to undergo such preparation, but it is highly unlikely that every single person in these careers will be able to travel to one static location for this type of training.
This is where bespoke mobile trailers, such as those made by UK company Tow Master, are hugely beneficial. They can be transported around the country, allowing for a lot more flexibility in time, date, and location, and actively reducing carbon emissions by eliminating the need for many long-distance drives to a training unit.
Tow Master are specialists in the manufacture, sale, and hire of high-quality exhibition trailers for B2B and B2C industries across Europe and the UK. Established in 2003, Tow Master have extensive experience in the design and construction of exhibition, display, and hospitality trailers, including refrigerated, motorised, and bespoke trailers, for a wide variety of industries.
When installing a hatch in the top of one of their confined space training units to allow access to the roof, Tow Master sought the advice of UK hardware specialists Albert Jagger. They needed a slide that would support the hatch itself, allow for full extension so that the roof could be accessed, and restrict unwanted movement during transit.
With over a century of experience in the supply and distribution of hardware components, Albert Jagger used their understanding of the industry to recommend Accuride's 5321 telescopic slides as the ideal solution for Tow Master. These 100+% extension slides have a 160kg load rating and the hold-in option that Tow Master were looking for, but the wide variety of finishes and features, including stainless steel and aluminium, self-close and soft-close, allow it to be adapted to numerous applications.
With options to hire or buy trailers, Tow Master have become leading manufacturers in their field. If you are interested in finding out how Accuride can improve or support your next project, contact us today to discuss your requirements with one of our friendly experts.