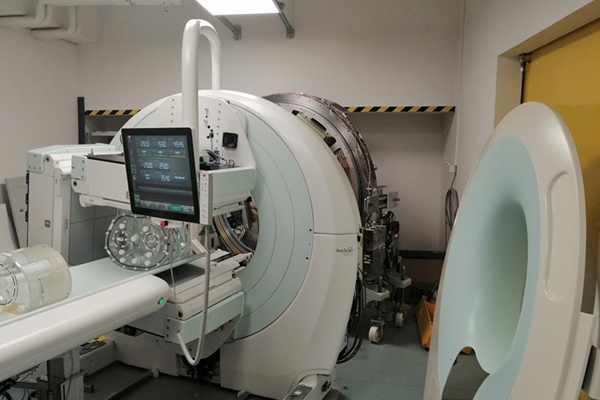 From ultrasounds to CT scans, medical imaging systems provide an increasingly accurate and detailed view of the inner workings of the human body without invasive and expensive procedures needing to be performed. Over the years, these systems have been crucial in the successful detection and treatment of thousands of illnesses and injuries. For example, one of the largest factors affecting the increasing rates of cancer survival is early diagnosis, and advances in medical imaging have played an important part in this success.
Mediso, a Hungarian company founded in 1990, is a leading supplier of these medical imaging systems for healthcare institutions and medical research facilities across the globe. As a company, they are committed to researching the latest medical imaging innovations to design, engineer and manufacture imaging equipment using the latest technologies.
Mediso were introduced to Accuride when they were designing their AnyScan Family, a unique triple-modality imaging system that combines SPECT, CT and PET scanning technology within one application, providing a more efficient and effective service for patients by offering the ability to perform multiple different scans in one location.
When manufacturing these AnyScan systems, Mediso needed a pair of high-quality and reliable slides to be used for the sliding detector covers on both sides of the CT and PET section of the machine. Biotek, a well-known Hungarian distributor of fastening technology, recommended Accuride's DZ3607 slide as the perfect solution for the job.
The 3607's 120kg load rating exceeded Mediso's need for a heavy-duty load capacity of at least 100kg, while the 19.1mm slide width made it easy to fit into the sleek design. With 100% extension and a lock-out feature, this slide makes it easy and safe to access the imaging system's internal components, while the front disconnect allows the detector covers to be removed completely when required. These features help to minimise downtime and simplify maintenance procedures, a necessity in the high-pressure, fast-paced environment of a healthcare facility.
The global medical imaging market is expected to increase by 6.5% a year between 2018 and 2023 as it becomes an even more prominent aspect of medical research and innovation. Here at Accuride, we are proud to be helping companies such as Mediso along the way.
Our wide range of off-the-shelf and bespoke products are ideal for the unique requirements of healthcare and medical applications, providing smooth movement alongside reliable and durable performance. Discover more about our previous work within the medical sector, or get in touch today to discuss your specific requirements.