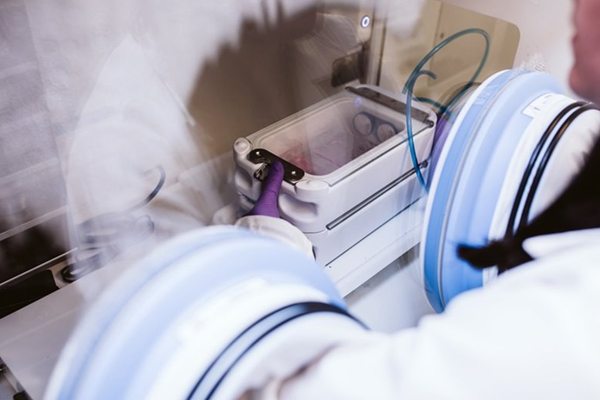 As science and technology continue to advance, the need for more cutting-edge laboratory equipment increases, so that even more advances can be made.
In many areas of science, highly sanitary or environment-controlled systems are necessary for vital research and analysis to be carried out. The Baker Company (parent of Baker Ruskinn) has been been at the forefront of engineering, testing and production of laboratory contamination control equipment for almost 7 decades. In 2011, Baker aquired Ruskinn Technologies Ltd, now recognised as Baker Ruskinn.
Baker Ruskinn is renowned for its closed cell culture expertise, which Baker combines with it's own aseptic processing and containment technologies.
Using the latest state-of-the-art technology, Baker brands are constantly creating innovative new products to make work and research within these sectors as effective as possible; they even designed a purpose-built solution for NASA in 1979.
One of the innovations from Baker Ruskinn is Concept. Concept is a range of anaerobic workstations with HEPA filtration and electronically controlled temperature and humidity levels, designed to create an efficient and reliable low- or no-oxygen incubator in any laboratory. The Concept range consists of an interlock chamber and the main workstation chamber; samples are placed into the interlock chamber where the oxygen is removed, and are then transferred into the workstation chamber on the interlock tray.
In order for the interlock tray to move smoothly from the interlock to the workstation chamber, Baker Ruskinn required a reliable set of slides. Having previously used Accuride slides with great results, they trusted us to have the best slides for this application too.
Albert Jagger, a distributor of industrial hardware with more than a century's experience, recommended three of our slides for the job; the DZ2601, DZ3301, and DZ2026.
The DZ2026 slide is a light-duty, two-way travel slide, making it ideal for moving the interlock tray from the interlock chamber to the workstation and back again, and its centre detent keeps hardware steady when closed. The DZ3301 slide is an electronic enclosure slide with 100%+ extension to offer a wide range of movement, while the DZ2601 has a low profile of only 26.3mm and a side space of 12.7mm so it is suitable for small spaces such as this.
Both the 3301 and 2601 have a hold-in feature, while the 2026 has a hold-out feature to ensure the tray cannot move when in use. All three slides are coated with an electro-zinc plate and blue passivate finish.
At Accuride, we are proud to see our slides being used in applications that could have life-changing results. If you require a high-quality slide for your next project, whether life-changing or not, get in touch today to talk to one of our experts, and to find out more about our full range of slides.