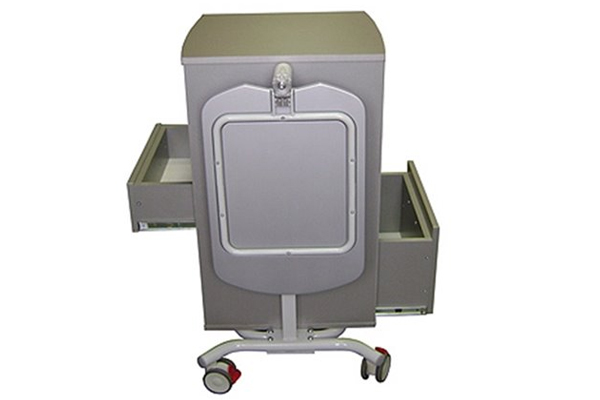 Undergoing a surgical procedure is a significant event in a person's life, whether it's an urgent medical operation, cosmetic surgery, a general procedure to alleviate symptoms or a biopsy. During this time, everyone expects to be treated with the highest level of care, before, during and after the operation, from the first consultation to the moment you are given the all-clear.
Post-operative care can vary, from a few extra hours on the ward for local anaesthetic to wear off to a longer stay in a recovery room after a general anaesthetic or epidural. Post-operative stays can extend even longer for long-lasting or serious conditions, and so patient comfort is of the utmost importance.
Stavromed is a Russian medical equipment company for hospitals, manufacturing products including patient gurneys and medical bed frames. They also produce medical furniture, including bedside cabinets for patients who may be staying in hospital for some time post-operation.
When developing a particular model of bedside cabinet, Stavromed were looking for a two-way travel slide that could be used in any position in the room. They reached out to Schrauben M.U.N., who are authorized representatives of leading European manufacturers of accessories and components in Russia, and gave them their important brief.
The only products on the market to meet their requirements of slides that met medical standards were Accuride's range of telescopic slides, which Schrauben M.U.N. have been distributors of since 2010. Stavromed chose, more specifically, the DZ2002 two-way travel slide. The two-way slide means that the cabinet can be accessible for the patients no matter which side of the bed it is placed. As the bed could be positioned in any place in the recovery room, it was important to know that the cabinet could be positioned alongside it and still serve its purpose.
With a load rating of up to 35kg, the drawers will be able to hold everything the patient needs, and, positioned at the head of the patient's bed, will be easily accessible. The built-in mounting tabs make the slides easy to install, thus preventing any delay in the day-to-day motions of the hospital and nursing staff taking care of post-operative patients.
If you are interested in finding out how Accuride's slides could help you to improve your next project, contact us today and one of our friendly experts will be happy to talk to you.