3832 Slide Family: Everything You Need To Know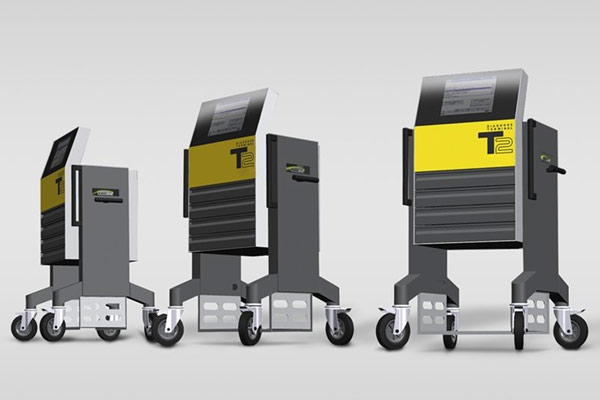 By
Steve Davis
,
Sales Manager - Northern Europe
Published by :
Accuride International
At Accuride, our 3832 family of slides is one of our best-selling ranges; from industrial and medical to transport and retail, we have supplied 3832 slides for use within a variety of industries. Thanks to the versatility of this slide family, with multiple features, finishes and accessories, we have a 3832 slide for almost any requirement.
Our standard DZ3832 and DH3832 are light-duty drawer slides suitable for load-ratings up to 50kg, with full extension to allow for uninhibited access to a drawer's contents. The DH3832 is a corrosion-resistant slide that provides eight times more protection than a regular zinc finish.
The third member of the 3832 family is DZ3832-DO, another light-duty slide with a load rating of 45-50kg. This particular slide has a hold-out feature that keeps the slide in its open position until it is pushed closed, making it ideally suited for applications in sanitary environments such as laboratories. The DZ3832-EC-B, on the other hand, is a soft-close slide that provides a smooth and controlled closing action for delicate equipment and noise-sensitive locations.
The final two slides in this family are DZ3832-SC and DZ3832-TR. The 3832SC slide is a self-close slide with a load rating of 45-50kg, which uses a spring mechanism to pull the drawer into its fully closed position, and maintains a force of 14-27N per slide to keep it closed.
The DZ3832-TR has a load rating of 45kg and has a touch release feature activated with 22N of force. This eliminates the need for drawer handles, creating a sleek and hygienic design. Both slides also have a heavy-duty counterpart: the DZ3832-HDSC requires an opening and closing force of 27-41N per slide, while DZ3832-HDTR requires an activation force of 35N.
While all of our 3832 slides are suitable for side mounting only, optional brackets are available for the 3832, DZ3832-DO and DZ3823-SC to allow for bottom and platform mounting. In addition to our corrosion resistant option, the 3832 family is available with a classic zinc finish as well as black and white, making them perfect for decorative drawers and retail displays.
All the slides within the 3832 family have a front disconnect, making them easy to install and detach during use if necessary, while our patented cam adjuster allows for precise height adjustment when being mounted. They have a hold-in feature to ensure the drawer stays closed until an additional force is applied, making them safe to use in a number of environments including vehicles and hospitals.
To find out more about this highly versatile collection of slides and to discover which one is most suitable for your needs, contact us today to speak to one of our friendly experts.