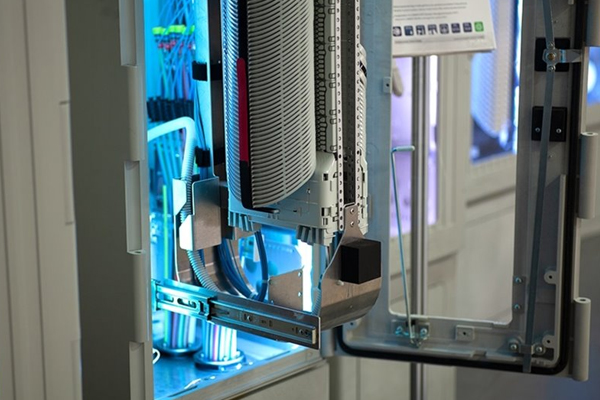 Founded in 1923 in Berlin, Sichert are a family business that creates the bases for stable and sustainable structures in fibre optics, copper, and broadband communication networks. Their multi-purpose outdoor cabinets and bases, which are made of polycarbonate, are the result of more than 30 years of experience in the telecommunications and broadband network sector.
Sichert are dedicated to the joint development of reliable products with their partners and customers, a commitment that is summed up by their motto, 'Sichert –Your Partner'. With more than 180,000 outdoor cabinets deployed in Germany alone, Sichert have become market leaders in the development and production of outdoor enclosures to secure communication and traffic technology thanks to their focus on creating a user-friendly environment.
In the development of a special outdoor cabinet for Fiber to the home (FTTH), Sichert worked with Zimmermann Norm -und Verbindungstechnik, a long-standing and trusted distributor of Accuride Europe in Germany. Zimmermann are a respected provider of technical supplies with an extensive range of products available and plenty of experience working alongside various industries.
Zimmermann recommended the DZ3832-DO slide to Sichert, as they knew that Accuride Europe would be able to meet the requirements for Sichert's outdoor enclosures. It was important to find a slide that was durable and could secure the equipment in place to reduce risk of damage. With a load capacity of 50kg, the 3832DO slide is capable of holding the extensive technology that Sichert's casings are designed to protect, making them perfect partners.
The 3832DO benefits from the hold-in feature, which will keep the valuable and sensitive technology safe within the casing. The hold-out feature, combined with the 100% extension, will help to make installation and maintenance much easier for technicians and engineers. Not only will they be able to better access the splice components, the fully-extendable slides will further ensure the safety of engineers and technicians while working.