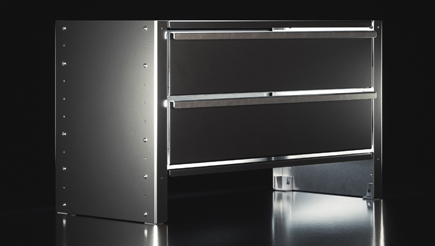 What comes to mind when you think of an Accuride telescopic slide? For many of our customers, it will be the product's durable design, smooth movement or one of the many slide features we offer. 
However, Danish furniture manufacturer BAES STUDIOS saw much more than this. They were determined to find a drawer slide which not only functioned to a high standard but which also looked the part.
Once upon a Google Search… 
With a background as a designer and architect, BAES STUDIOS founder Rasmus Baes was looking for a high quality drawer slide that would fit in with his simplistic furniture design.
Therefore, like 70% of all Danish B2B purchasers, he turned to Google to find his answer. A simple search for 'drawer slides' led him directly to the website of Accuride distributor Hans Buch. As one of Accuride's main Danish distributors, they were able to help him choose the right telescopic slide for the company's range of unique metal furniture.
"We design and manufacture furniture of a high quality and it was crucial for us that the drawer slides could match this quality. I was in the market for slides that were easy to install,
had a high maximum load rating and had the right measurement to fit our design. My dialogue with Hans Buch A/S has been great right from the start and their expertise helped me find exactly what I needed." - Rasmus Baes, Founder of BAES STUDIOS
Form or Functionality? Why choose when you can have both.
Founded in 2018, BAES STUDIOS focusses on a wide range of commercial and residential
design developments, including furniture and interior design. For them, it was important that any product used within their furniture followed the same clear aesthetic approach.
Their designs focus on stripping back the furniture and bringing it 'back to basics' by reducing the design to its very original form. This meant that Accuride's range of metal drawer slides fit perfectly into this aesthetic.
Finding the right functionality
After taking this into account, Accuride distributor Hans Buch recommended the over extension telescopic drawer slide DZ5417. 
As one of our most popular products, the zinc plated slide offers smooth movement for applications of up to 100kg. The slide's hold-in feature also prevents drawer roll out when the
drawer is not in use and the over travel feature ensures users can easily access the back of the drawer.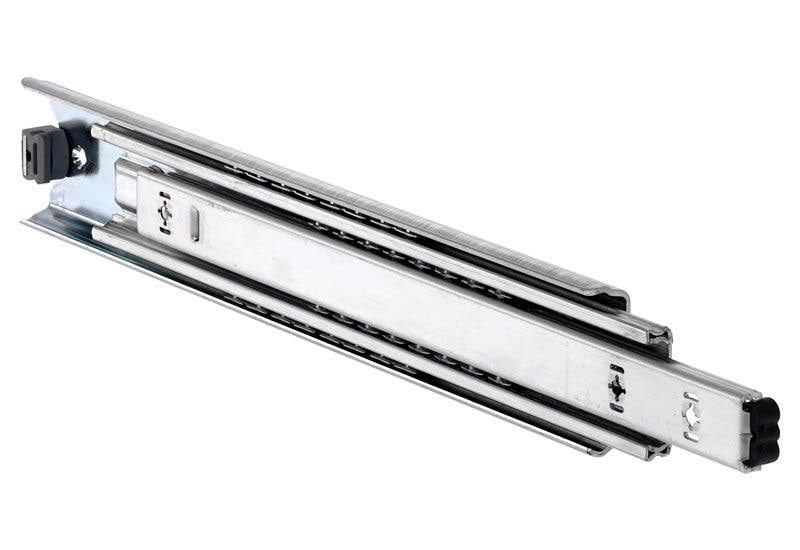 "The drawer slide DZ5417 is without doubt of a very high quality. It is flexible and designed specifically for use where there a high load is required. This makes it usable for many
different purposes in different environments. It is easy to work with and very quick to install. As an extra plus it has an extraction of 100%+ which increases the possibilities of use." - Claus Holm, Product Manager at Hans Buch
Are you looking for both form and function? With a range of finishes available, this is not the first time our slides have been chosen for more than just their functionality.  Our customers have asked for our classic DW3832 slide in a white finish to match the styling of their wine cooler cabinet to a specific custom-made brass coloured slide for use in chocolatier Blondel's display cabinets.
To help you meet every detail of your design specification, we also offer the option to add an anodized coloured finish to any of our aluminium telescopic or linear motion slides. Contact us directly to find out more about our made-to-order anodized slides or alternatively browse our range of off-the-shelf products.