An Accuride Introduction to Telescopic and Linear slides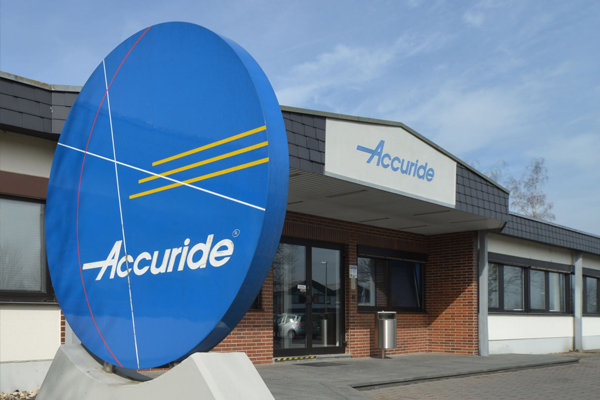 By
Stefan Herchenreder
,
Technical support manager
Published by :
Accuride International
As the world's foremost specialist manufacturer of telescopic ball bearing drawer slides, Accuride has been creating linear and telescopic ball bearing slides since 1962. Our industrial knowledge as specialists of designing and manufacturing telescopic ball bearing drawer slides is unrivalled thanks to our extensive resources and expertise. In order to ensure our clients get the most from our products and services, we have created this introductory guide to linear motion and guidance systems to get you started on the right foot.
The first factor that should be taken into consideration is the type of slide that your project or application requires. At Accuride, we have two basic slide types: telescopic and linear.
Telescopic slides are slides that extend telescopically from their closed position to a longer open position. This type of slide is frequently used for applications where access is required, such as drawers, and because they usually have rolling ball bearings between the members, they have a low movement force, even when loaded to their maximum load rate.
Telescopic slides are further divided into 2 types – part extension and full extension.
DZ5321 full extension slide
Part extension slides are designed with 2 rail members and can extend to 75% of the closed length, whereas full extension slides have 3 rail members and can extend to 100%. This additional extension (or travel) gives the advantage of more access.
Linear slides feature a short inner member or carriage within a closed track, and are frequently used for applications that are more focused around guidance than access. Linear slides operate more effectively when the load is applied in the centre of the carriage within the slide length. When used in a cantilevered manner, the load capacity can become significantly reduced because of the short length of the carriage and the torque applied.
Having selected the slide type, the principle of the sliding motion must be considered. Typically, our range of stock slides will fall into one of three motion systems: caged ball bearing slides, recirculating ball bearing slides, and friction guides. 
Caged ball bearing slides have of a number of rolling balls between the members, held by a cage, or ball retainer. This keeps the ball bearings within the length of the slide's tracks and keeps movement smooth. Caged ball bearing slides can typically be used for applications where low movement force is required, such as drawers, arcade penny pushers and vending machines. They are ideal for side-mounted applications, and can also be used flat-mounted, although this will reduce the load rating.
For more information on side space and flat mounting, you can read our recent blog article that answers common questions on both topics. 
Recirculating ball bearing slides are designed with rolling ball bearings that circulate infinitely within the recirculating ball carriage in a loop, which allows the carriage to travel any distance, limited only by the length of track. 
Accuride's recirculating ball bearing slides, such as the DA0116-RC or the DA0115RC, provide a smooth motion for applications that require low movement force and high loads, but where the torque due to loading is low. These sliding systems are ideal for non-precision applications such as machine guards and sliding doors or panels, which hang vertically under the carriage.
DA0116-RC ball bearing slide
The tracks are available separately and can be joined together to provide a longer slide length, as long as the joint is accurate and the tracks are secured to a rigid, flat surface.
Friction guides are designed without rolling elements, using highly developed materials and surface treatments to provide sliding friction surfaces that can operate smoothly and reliably over a long service life, without the need for lubrication. Friction guides do not have a limited total travel distance, and tracks can be joined in a similar manner to the recirculating ball slide tracks.
They can withstand very high static loads, however movement force under load is much higher than rolling ball systems. Friction slides can operate reliably in dusty or dirty environments, where the sliding surfaces reduce the possibility of foreign particles degrading the movement or causing wear.
Friction guides are available from Accuride as non-adjust, manual adjust and automatic adjust models and are ideal for applications such as machine automation, cash handling & materials handling.
Friction guide
For specialist applications, we produce a number of innovative and specialised slides. For example, the patented hybrid friction and rolling ball slides used for some aircraft seat tables. There is also the possibility to produce linear and telescopic rolling ball slides with a range of integrated features, such as modules to modify the movement force to customers' requirements.
If you have any further questions about choosing a linear motion slide or guidance system, then please contact us today and one of our expert team will be happy to help you.