An In-Depth Look at Autonomous Vehicle Interiors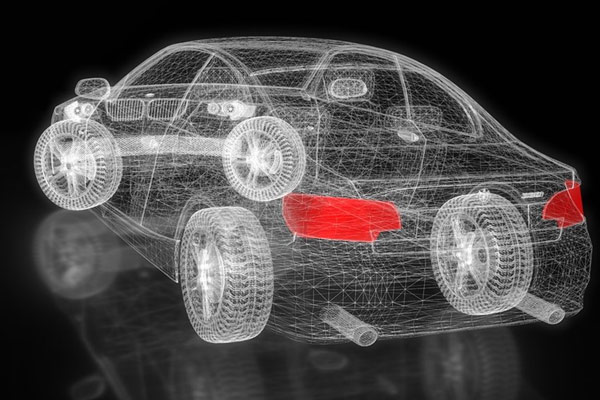 By
Jochen Bendel
,
Sales Manager Automotive Europe
Published by :
Accuride International
With the 15th International Innovative Seating Conference fast approaching, taking place in Cologne, Germany from the 17th to 20th February 2020, the topic of innovation in automotive seating is becoming more and more prevalent within the industry. The conference will be attended by industry leaders including Volvo, Aston Martin and SEAT, but just how innovative can seating be?
As level 3 autonomous vehicles begin to come onto the market and early level 4 and 5 vehicles continue to be exhibited around the world, their seating options must be transformed to reflect passengers' developing needs. From family cars and delivery vans to taxis and shuttles, the position, textiles, seatbelts, and intended user of all vehicle seating will need to be completely rethought.
From the moment you enter a level 4/5 vehicle, user experience is at the forefront of its design, with the aim to provide increased flexibility, comfort, safety, efficiency, and riding pleasure through an integrated 'living room'-like design. As driving becomes the job of the vehicle itself, a car's passengers will be able to quickly and easily move their seats into multiple positions within a single journey.
Seats will be moved electrically, comprised of either individual seats or complete seat rows beside displays, stacker-units, multi-control consoles, and integrated loading devices. They will be controlled by the push of a button or voice, becoming an armchair complete with armrest and table for relaxing and eating before folding down into a bed for long, overnight journeys. And thanks to seat-integrated airbags and adjustable safety-belts, safety does not need to be compromised.
These new, highly adaptive vehicle interior designs will not only improve comfort levels and user experience for the average user but will also offer easy access to individual mobility for currently under-represented members of society including children, senior citizens, and handicapped persons.
Accuride has worked alongside the automotive industry for a number of years, creating pioneering solutions for a number of leading OEMs including Audi and BMW. Using state-of-the-art technologies to produce our market-leading ball bearing slides and accessories, we can work directly with clients to create bespoke products that are high-quality and built to last. The future of vehicle interiors is safe in Accuride's hands.
Our European Automotive Sales Manager will be attending the Cologne Innovative Seating Conference on the 18th and 19th February and will be happy to discuss Accuride's future involvement in the automotive industry as it continues to develop. Our team of technical experts are also only a phone call away, so get in touch today to discuss how we can help with future projects.