The Future of Transport with Autonomous Vehicles and Accuride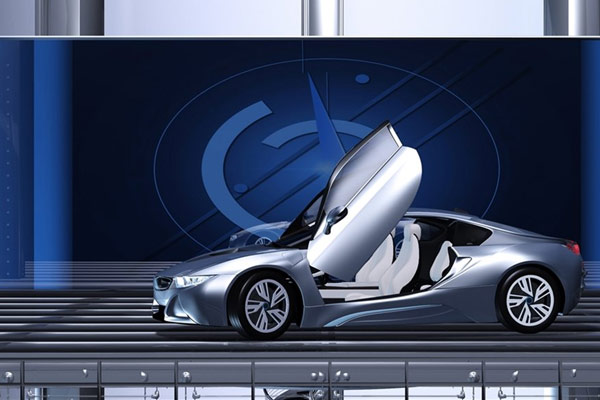 By
Jochen Bendel
,
Sales Manager Automotive Europe
Published by :
Accuride International
The concept of autonomous vehicles will likely still seem strange and futuristic to many people, but for those in the know, it's already happening and has been for many years.
Basic level 1 autonomous vehicles have been on the roads since the 1990s, and the rapid advance in technology since then means that level 4 and 5 autonomous vehicles are not far away, with vehicle prototypes being unveiled at recent exhibitions such as the Audi AI:ME at Shanghai Auto Show and the Suzuki Hanare at Tokyo Motor Show.
This increase in automation will completely revolutionise the way people travel, with these vehicles being seen more as 'mobile boxes' rather than cars that need to be driven, creating a sustainable, affordable, and easy to access mode of transport. Designated drivers will be a thing of the past as everyone in a fully autonomous car is a passenger, the car itself being the driver.
Instead of simply being a way of getting from A to B, these vehicles will focus on user experience, and their interiors will be almost unrecognisable compared to the cars we use today. In place of structured, forward-facing seating, the flexible interior configuration of autonomous cars will provide versatile and comprehensive work and living spaces, while also offering privacy when required. Whether you are holding a business meeting, reading a book, eating dinner, or even sleeping, this could all be done at the touch of a button, from the comfort of your vehicle.
This flexible interior design is where Accuride can help. Having already established a long-term partnership with the automotive market, working with leading brands on a global scale, we are ideally positioned to understand the evolving needs of manufacturers. We see ourselves as a driving force in the industry, with our forward-thinking, 'get beyond' approach influencing the future of automobile interiors to create breath-taking yet effective customer experiences.
Thanks to our wide range of heavy-duty, long-lasting stainless steel and aluminium slides, featuring advanced ball bearing technology and motorised capabilities, we can work with designers and manufacturers to provide smooth movement within these versatile interiors, allowing a steering wheel to slide away, a table to slide up, or a chair to transform into a bed. In addition to our off-the-shelf stock, our ability to create bespoke solutions allows us to provide slides designed to meet the specific requirements of these highly individualised projects.
If you're interested in how Accuride can help you with your next automotive project, whether to optimise an existing design or support a ground-breaking new concept, get in touch and speak to one of our experts today.