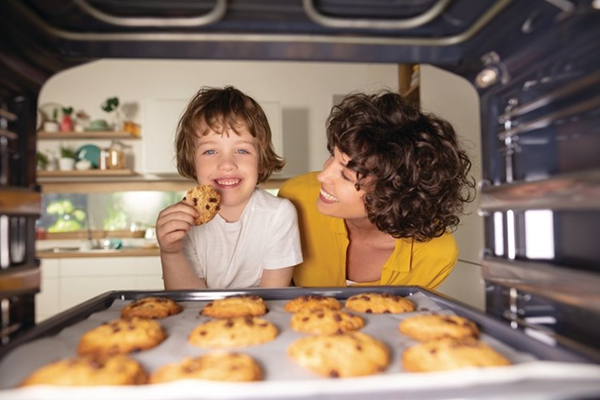 The convenience of store-bought food is increasingly appealing in today's busy world, but we all know nothing can beat the smell or taste of some homemade cookies or a fresh loaf of bread.
Back in 2012, 79% of adults in the UK were baking at home. In 2020, the Coronavirus pandemic and subsequent stay at home orders have caused these figures to increase even further, throughout the whole of Europe, with France seeing a 160% increase in sales of flour in March alone.
As more people discover the benefits of home-cooking and the technology needed to create their favourite meals advances, there is a growing need for the latest gadgets and appliances within domestic kitchens, and Gorenje is a company eager to supply for this demand.
From washing machines to fridges, Gorenje has been a leading manufacturer of household appliances for seven decades; dedicated to intelligent design, by creating stylish, sustainable and innovative products for the domestic market. This innovation can be seen in some of their latest kitchen appliances, including pyrolytic, steam and combination ovens that can provide a professional standard of cooking from the comfort of your own home.
When designing one of these steam ovens, Gorenje needed a fully extendable telescopic slide that provided users with easy and safe access to baking trays inside, while still being suitable for the wide-ranging product requirements of this multi-functional application. With few suitable slides available on the market, Gorenje turned to Accuride to design a custom-made slide specifically for the needs of this application.
Having previously produced a number of slides for the white goods sector, including our Fullpyro slide for pyrolytic ovens and a microwave oven compatible slide, our engineering designers were happy to take on this particular challenge.
The slides we created for this application are made of premium stainless steel, making them highly durable and safe for food contact, while their load capacity of over 15kg ensures that even the largest trays of food are easily supported within the oven. Having been designed specifically for steamer use, these slides are highly heat and water-resistant, ensuring they can withstand continuous exposure to extreme temperature and steam without any negative effect on performance.
Is it time that you thought about replacing your oven? From banana bread and sourdough to lasagne and roast chicken, home baking and cooking can be taken to another level with a Gorenje combination steam oven, reducing safety concerns and increasing usability thanks to Accuride telescopic guides.
With years of experience designing and manufacturing bespoke telescopic slides for applications in sectors from automotive to medical, we have the knowledge and flexibility to create high-quality products for any specification. Get in touch today to find out more about our custom design capabilities, or to discuss the requirements of your next project.