Combination ovens steaming up with Accuride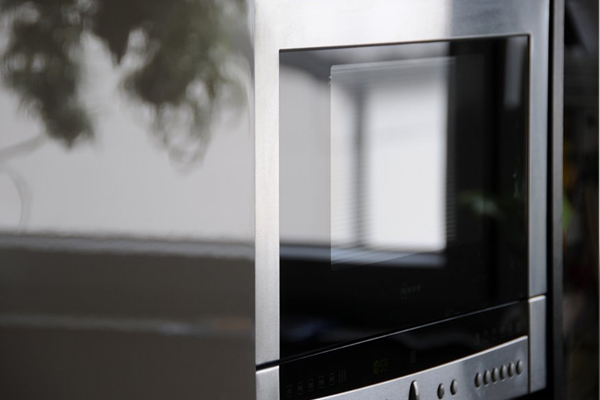 By
Sabine Rohmann
,
Key Account Manager White Goods
Published by :
Accuride International
Last year, we announced the arrival of our brand new slides that are suitable for pyrolytic ovens. These slides can withstand the high temperatures of the cleaning cycle without releasing the toxic fumes that are produced by the grease in slides from other manufacturers. This is due to our patented solid graphite inserts which keep our slides moving smoothly in your oven without the need for applying greases or lubricants. They are also dishwasher safe, allowing for a quick clean when required.
As the development of oven technology has progressed, we can now see pyrolytic and catalytic ovens being joined by steam ovens on the market. Not only is this technology appearing in ovens in its own right, steam is also being introduced into combination oven models, working alongside pyrolytic, conventional and even microwave oven cooking.
Electrolux
Steam ovens offer a healthier way of cooking and a higher retention of flavour in your meal or baked goods. By cooking fresh foods extremely gently, steam ovens help to retain not only intense, natural flavours, but also helps to lock in vital vitamins, minerals and trace elements. For example, steam-cooked vegetables hold 50% more vitamins than those boiled in water. Steam cooking also helps to keep baked goods, such as bread and cakes, moist during cooking and gives bread that fresh-off-the-counter crust.
Combination ovens are growing in popularity due to their cost-effectiveness and the space-saving benefits of installing one appliance rather than three or four. According to the Formica Group, kitchen floor space in the UK 'peaked' in the 1960s, with kitchens averaging at 15.37sqm – now, the average is down to 12.61sqm, and so the benefit of combination ovens allows homeowners to make the most of their kitchens.
Companies such as Bosch, Miele and Electrolux have already embraced our patented technology, which is suitable for steam, pyrolytic and conventional ovens. And while we are incredibly proud that our slides can be used for these three types of cooking, it is still not enough for us. In order to be completely accessible for all four combination oven functions, we are working on our own microwave compatible telescopic slides.
We may not be the first to create microwave resistant slides, but we will be the proud creators of the first telescopic slides to be suitable for all four functions of cooking: conventional, pyrolytic, steam and microwave, all of which will be completely non-toxic. We are dedicated to ensuring that our slides not only provide world-class ease of movement, but also eliminate the release of toxic fumes from greases and lubricants during high-temperature cleaning programmes.
We look forward to releasing the first telescopic slide on the market that is available for microwave cooking as well as pyrolytic, steam and conventional ovens. If you would like to know when we next post an update about any of our products, keep an eye on our News and Media pages or sign up to our newsletter.
If you are interested in finding out more information, or want to know how Accuride can help your specific requirements and applications, please do not hesitate to contact us.