Product Round-Up: Heavy Duty Drawer Slides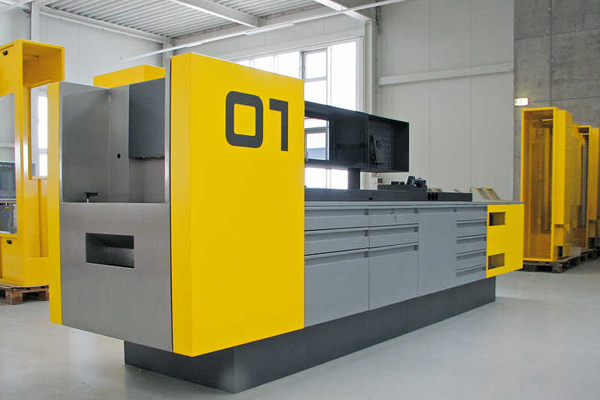 By
Heidi Hamraoui
,
Internal Sales
Published by :
Accuride International
From van conversions to industrial storage units, and cruise ship sofa beds to hotel wine storage, our heavy-duty slides have been used in a wide variety of applications all around the world. With load ratings that vary from 100kg to 600kg, our range of heavy-duty products are designed to support your heavier applications, whilst keep them moving just as smoothly as your lighter loads.
The lowest heavy-duty rating of 100kg belongs to the DZ6026 two-way travel slide, a specially-designed ball bearing runner that has been tested to 80,000 cycles. The 100kg load rating applies for a pair of DZ6026 slides mounted 450mm apart, which makes this slide ideal for a wide variety of applications, from kitchen islands to emergency vehicle equipment access. Other configurations will have different load ratings, which our experts can discuss with you.
The DS5322-2 over-travel slide pushes the load rating up to 120kg, and its slightly thinner sister slide, the DZ5321, bumps it up even further to 140kg. Both slides are corrosion resistant thanks to their stainless steel finishes, making them ideal for outdoor applications as well as in environments which require high hygiene ratings, such as clean rooms and medical furniture.
Wider drawers with load ratings up to 160kg benefit from the DZ7957-2, which can be mounted in a variety of ways thanks to the optional bracketing options that support it. The lever-operated front-disconnect allows the inner member to be removed for easy disassembly and reinsertion.
For heavier loads of up 227kg, the DZ9308-E4 locking slide ensures that stored items or equipment stays safe during transit while additionally making them easier than ever to access with full extension. For a non-locked alternative to this ball bearing slide solution, the DP9301 has a load rating of 272kg and can be used in conjunction with the DZ9308.
At the high end of the product family, the DA4120 and DA4140 slide models can support 438/550kg and 400/600kg respectively (based on either 10 000/5000 dynamic cycle tests). These two slides are both made of aluminium, making them lightweight and resistant to corrosion yet incredibly sturdy.
Finally, we have the DA0116-RC, the heavy-duty aluminium linear motion track. While it is initially sold separately from its accompanying recirculating ball carriages, the track can be bought in two lengths: 2.4m and 3.6m. The track can then be cut down to meet the client's requirements, and carriages are added as required in order to provide maximum flexibility. Designed specifically for large heavy doors, the complete linear motion guide system would require minimum effort to operate; 20N to move a 180kg door, for example.
If you would like to discuss your heavy-duty requirements with one of our experts, please contact us today and one of our experts will be happy to help you.