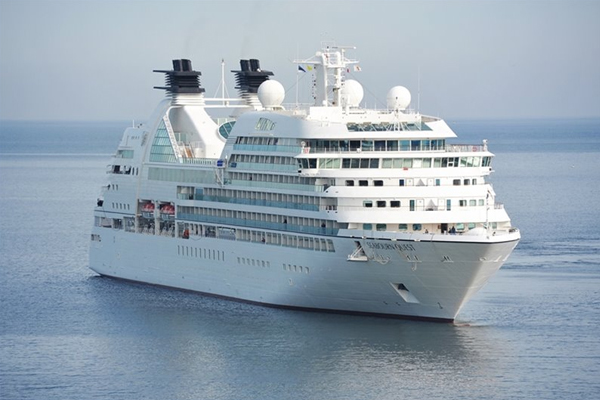 With applications in the medical, transport, and naval marine industries, it is crucial for Finnish manufacturer Telemerkki Oy that every aspect of their product is reliable, durable, and efficient. After nearly 50 years of experience, the company has a 75% export rate through domestic and international customers or direct exports.
The bridge is the centre of command onboard a naval ship, from which navigational and strategic orders are given. Accuracy, precision, and reliability are of the utmost importance and this is reflected in the consoles and equipment within the bridge. Telemerkki are committed to producing high-quality project-based mechanical and electrical engineering, sheet metal and electric production services.
Petri Konkari, the Business Director of Telemarkki, said, "We have used Accuride's slides for the last 20 years as they provide us with the level of durability and reliability needed for our applications. We have bought the slides through local distributor Carlo Casagrande, as their fast delivery times and flexibility with order quantities works well with what we do."
Telemerkki use a large range of Accuride slides in their applications, especially enjoying the fact that Accuride has speciality slides for certain industries, such as stainless-steel drawer slides for the medical industry and our lightweight yet durable telescopic slides for racks, servers and enclosures in the IT and data industries. As manufacturers of control panel systems in hospitals, knowing that Accuride can not only meet their functional requirements, but also provide the hygiene and durability needed in the hospital sector, was a major selling point for Telemerkki.
In the manufacture of their bridge consoles for naval ships, Telemerkki had a variety of requirements that Accuride was able to meet. The DZ9301-U-E, for example, is a full extension heavy-duty slide with a 272kg load rating and brackets for easy installation. Up to 1.5m in length, they are capable of fulfilling a variety of duties, and are also available with a corrosion-resistant coating, which is ideal for naval applications as they are unaffected by moisture.
The DZ3607-2 is another full extension heavy-duty runner with the added benefit of the lock-out feature, which holds the slide in place when extended and allows for easier viewing of contents, such as large naval maps or console elements that require maintenance. The front-disconnect feature makes them easy to install or take apart if required. Our DZ2132-DO also comes with the hold-out feature and 75% extension, but additionally includes the hold-in feature, which helps to keep contents steady in storage.
When it comes to industrial storage, adaptability can be as important as durability if or when requirements change. Telemerkki's choice of the DZ3320-50 slide provides this flexibility, with the bayonet mounting making it easier to install additional slides at a later date if required.
The need for adaptability can also be met by the 3832, a slide that comes in multiple variations, each of which have various beneficial features, such as lock-in and corrosion-resistant coating. The DZ3832-EC-B, for example, is a soft-close drawer slide with 100% extension and the hold-in feature, while the DZ3832-TR is a push-to-open slide, with the touch release feature opening drawers approximately 50mm-125mm from the closed position depending on the load mass.
Watch video:
Telemerkki's successful collaborations with Accuride over the years have proven the wide range of slides that we can supply, as well as the volume of applications that they can be used for. If you are in the industrial storage industry, from hospital servers to naval bridge consoles and anything in-between, we have telescopic, liner motion, and ball bearing slides suitable for you. Contact us today to see how Accuride can improve your project's reliability, durability, and efficiency.