Mounting Accuride Drawer Slides for Maximum Performance and Efficiency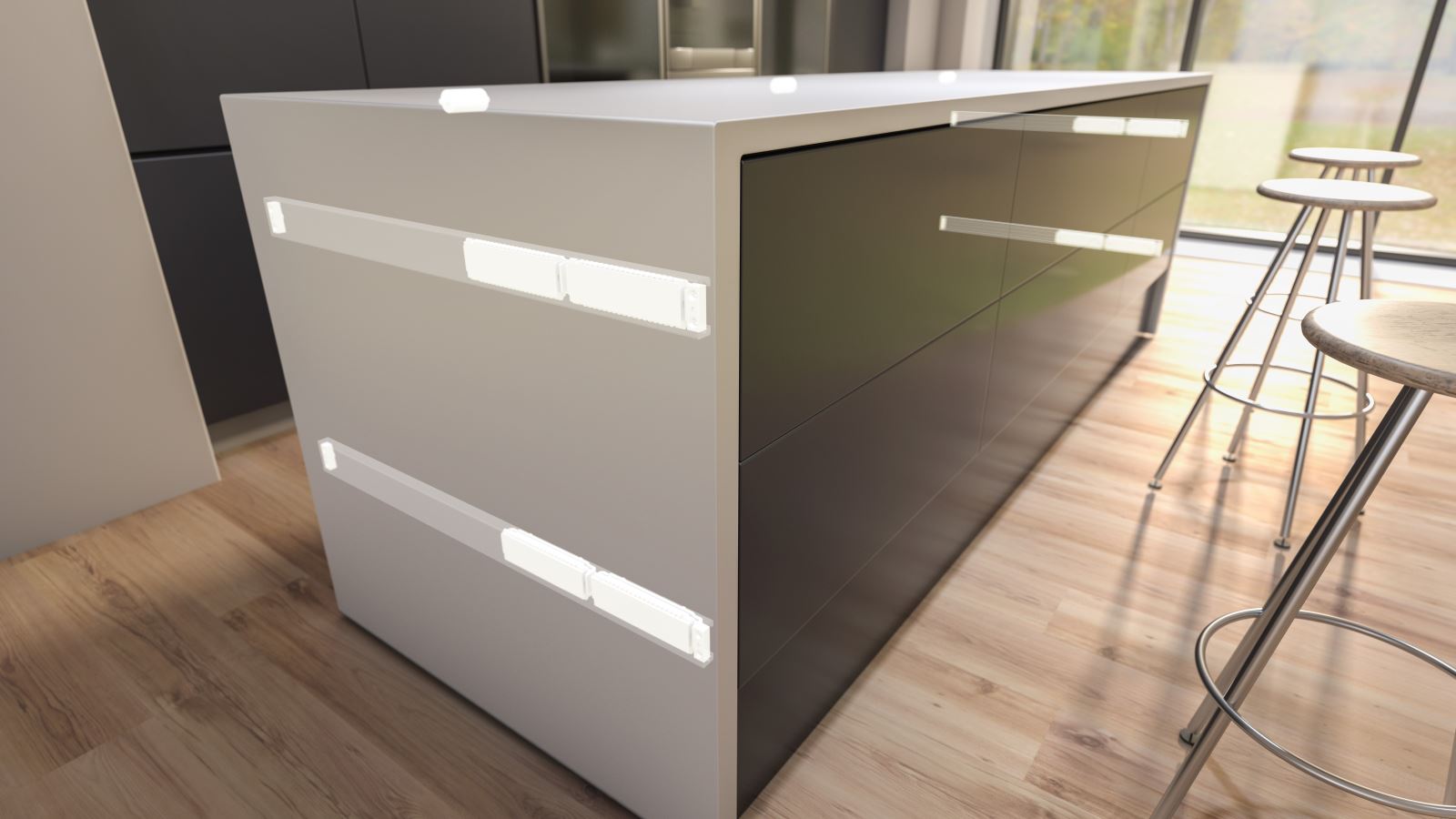 By
Peter Bayles
,
European director of engineering
Published by :
Accuride International
When installing and mounting our drawer slides, whether in a simple desk drawer or complex storage system, accuracy and precision are key to getting the best out of your product. Through multiple rounds of rigorous testing, we have found the optimum position to ensure the maximum performance and efficiency of our drawer slides to keep them working to the first-class standard we're known for.
Vertical mounting or horizontal mounting
Here at Accuride, we have slides suitable for both vertical and horizontal mounting. Vertical mounting (also known as side mounting) refers to when the drawer slide is installed at the side of the unit, while horizontal (or flat) mounting involves the slide is fitted to the base of the drawer unit.
While most slides are designed to be vertically mounted, some slides can be horizontally mounted beneath the unit, for example for linear slides such as the DA0116-RC and DA0115RC can be installed in this position. A slide's suitability for flat mounting is dependent on its load-bearing capabilities, due to its load rating decreasing to approximately 25% in this position compared to when it is side-mounted. For example, if a slide has a load rating of 60kg, this will be reduced to 15kg when flat mounted.
Other ranges, however, are unsuitable for flat mounting due to certain design properties, such as those with minimal wrap on the intermediate member or a flatter outer member that will cause lateral movement. While these slides are ideal for vertical mounting, when horizontally mounted they may disengage or rub/grind, especially with heavy loads and longer lengths, slowly reducing their performance capabilities.
Where to mount your drawer slides
To guarantee optimum performance, most of our slides are designed to be mounted in pairs, parallel to each other in both horizontal and vertical axes. One question we are often asked by our customers is whether they should mount their slides at the top, middle or bottom of a drawer side. Our years of experience and thorough product testing have found that the ideal position is between a third and two-thirds distance from the base of the drawer, just below the centre line.
However, while this may be the optimum position, there are a variety of ways your slides can be installed depending on your project's specific requirements. On shallow drawers, slides may be mounted slightly above or below the optimum position, ideally with additional support underneath the drawer. This is not recommended on deeper drawers however, due to uneven weight distribution. When flat mounting, slides should be installed around a quarters' distance from the drawer's edge in order to support the maximum load possible.
Find out more
Whichever way you choose to mount your drawer slides, we have a wealth of information available to assist with installation. Our 'What. How. When.' guide details everything you need to know when buying, installing and using a drawer slide, from understanding extension options to fixing recommendations. You'll also find answers to some more specific questions in our frequently asked questions, while our glossary of terms can help ensure you're getting the right product for your needs.
For more detailed information, our 'how to' guides offer instructions on choosing ball bearing slides and brackets, and how to buy an Accuride slide. We also have a selection of 'how to' videos on our YouTube channel, including 'How to mount slides in an electronic closure using brackets' and 'How does a soft-close drawer slide work?'.
Most importantly, it is crucial to refer to a specific slide's data sheet before installation, in order to understand its intended use and load-bearing information, as well as its optimum mounting position. We also recommend slides be tested in their proposed application before committing to production and ordering.
We hope this article has helped to get you on your way to mounting your drawer slides to their maximum performance capabilities. If you require more information before installing your slides, our dedicated team of technical experts are always on hand to help in any way they can, so get in touch today.