Our Enhanced 9308 Heavy-Duty Slide: The Best Just Got Better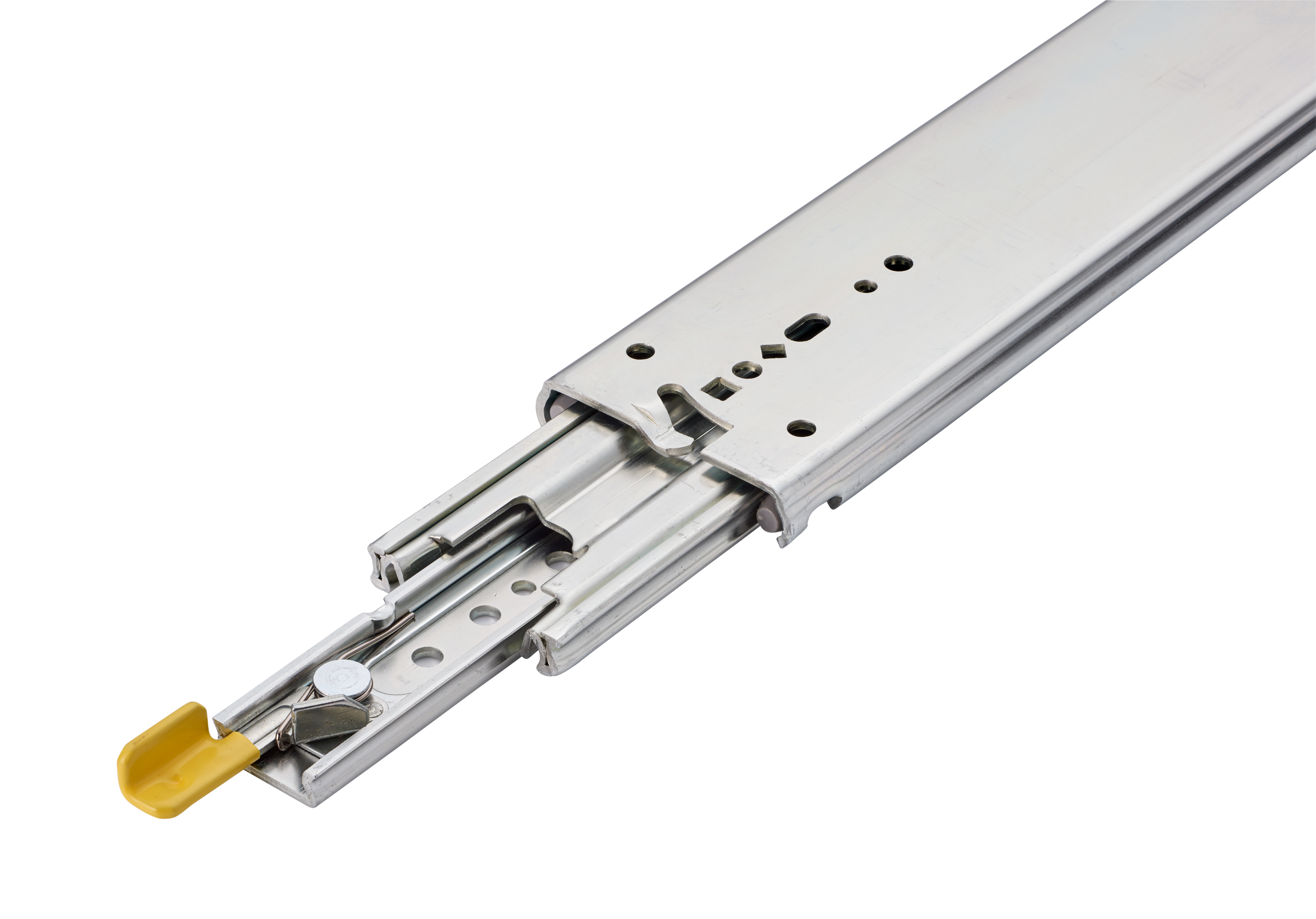 By
Stefan Herchenreder
,
Technical support manager
Published by :
Accuride International
Our enhance heavy-duty DZ9308 slide has undergone an upgrade, and the result is the new DZ9308-E4 slide - a telescopic slide which is stronger, smoother and more secure than ever.
The new and improved slide has a greater load capacity, with the load rating increasing from an impressive 227kg to 272kg.
What has changed?
As one of our best-sellers, the DZ9308 heavy-duty slide hasn't lost any of its previous well-loved qualities, like its secure lock-in/ lock-out and 100% extension features.
Instead, in addition to a greater load rating, you can also expect:
Increased material thickness
Shock absorbing bumpers for quieter movement

New bridge ball retainer for smoother movement
Increased reliability

An extensive test verification programme. The DZ9308 has been tested and approved in three Accuride design centres, including Europe

Improved performance by increasing the amount of balls and guide pins per slide

Improved locking capability
A better fit for your application
This is a welcome addition to our wide range of motion hardware, and we expect the DZ9308-E4 slide to be even more suited to applications like the drawers in this emergency services vehicle or van conversions like this one from Camperlove.
The heavy-duty drawer slide is sold singularly, giving you the option to pair it with its non-locking equivalent, the DZ9301 slide if needed.
The new and improved ball bearing slide can be recognised by the 'E4' notation, and is available from your local Accuride distributor or for delivery within the UK from our online webshop.
If you have any questions about the new DZ9308-E4 slide please contact us and our dedicated team will be happy to help.