Grade 316 Stainless Steel: Everything You Need to Know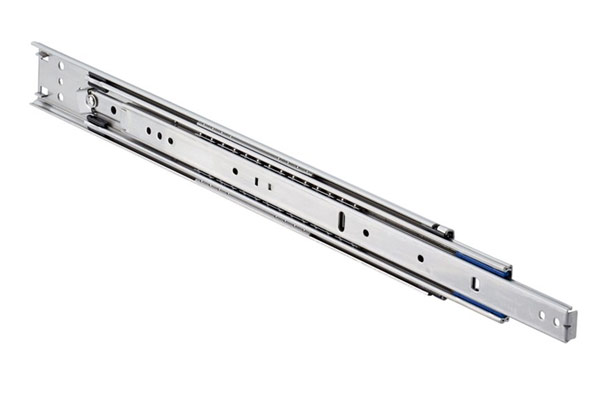 By
Stefan Herchenreder
,
Technical support manager
Published by :
Accuride International
Stainless steel has multiple everyday applications, from car parts and architectural features to medical sterilisers and saucepans, with different grades of steel offering different features and benefits. There are dozens of different grades of stainless steel, the most common being grade 304, followed by grade 316.
304 vs. 316
On the surface, stainless steel grades 304 and 316 are incredibly similar in composition. Both are mostly composed of nickel and chromium, with 304 containing slightly more chromium and 316 slightly more nickel. 316 however, also contains around 2–3% molybdenum, and this small difference has a big impact in terms of their uses.
Both grades are durable and corrosion-resistant, making them both suitable for repeated, heavy-duty use. The molybdenum in 316 steel however, makes it much more corrosion- and wear-resistant, particularly when exposed to chemicals and water, especially if saline or chlorinated. This makes it particularly useful in the marine industry, giving this steel the 'marine grade' name. 304 on the other hand, provides a slightly more cost effective option while still being versatile and long-lasting.
Accuride grade 316 stainless steel slide
At Accuride, our aim is to provide slides for as many different applications as possible, for any industry and environment. This is why we offer a grade 316 stainless steel slide, the DS3557, as part of our stainless steel family.
As expected with grade 316 stainless steel, this slide is highly corrosion resistant and can withstand temperatures ranging from -20°C to +70°C. It offers 100%+ extension, which gives the final application safe and easy accessibility. This is accentuated by its lock out feature and it is one of a number of our slides suitable for flat mounting. The DS3557 has a load rating of 90kg, and the front spring disconnect makes drawer removal and reinsertion incredibly straightforward.
Common applications of 316 stainless steel
Although 316 stainless steel is known as being 'marine grade', throughout the years our grade 316 slide has been used for a number of wide-ranging applications. Due to its acceptance of temperature extremes, customers have been using this slide in outdoor pizza ovens and drinks cooling cabinets, while its unrivalled corrosion-resistance has led to its use in marine wind turbines, industrial kitchens and ships.
Being hygienic and easy to clean, as well as suitable for rigorous, repeated use, other suitable applications for this slide include chemical processing, storage equipment and medical devices.
To find out more about our grade 316 slide, or any of our other stainless-steel slides, get in touch today to speak to one of our expert consultants.