Choosing The Right Linear Guide For Your Project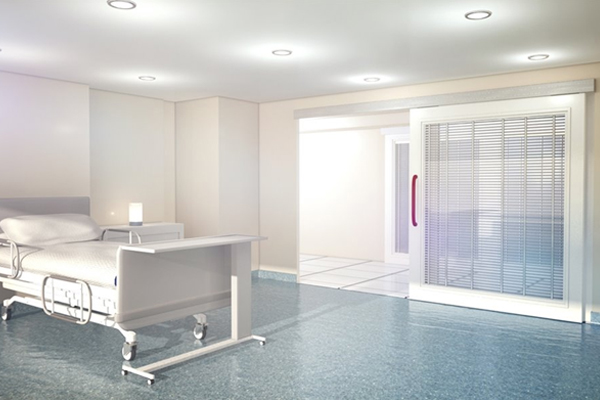 By
Peter Baxter
,
European sales director, distribution channel
Published by :
Accuride International
From updating your kitchen drawers to installing an on-the-go home system in a camper van, any project that involves linear motion guides is going to be one that requires the utmost accuracy, precision and an understanding of the components involved.
At Accuride, we want to make sure that you go into your search knowing what to look for in order to find the perfect movement solution for your project. We have already released several blog posts to guide you through this process – including product round-ups for stainless steel and pocket door slides and a breakdown of telescopic and linear slides – and this blog will build on these by helping you to identify potential mistakes or oversights before they happen.
There are many different factors that can affect the suitability of each slide for a project, which means that it is important to have an understanding of how the system will work in the final application. In the industry, there is a convenient acronym, 'LOSTPED', which represents the factors that must be considered when choosing a linear guide: load, orientation, speed, travel, precision, environment and duty cycle.
Load is an important parameter to know before choosing a slide, and also requires knowledge of a few other parameters, such as the orientation of the slide in the application and the speed and travel required. It is also important to note any potential variances between the calculated load and potential actual loads that the slide may have to support so that the intended use and potential misuse is taken into consideration.
The orientation of the slide in its final application will have an effect on which slides are more suitable, as we have discussed in our blog about flat mounting. Flat mounting can lower the load capacity of the slide, which can then be damaged if this is exceeded. The speed and acceleration required can also affect what the slide can realistically support without sacrificing fast access where required.
If the application requires movement over a long travel length, then the linear bearings must be parallel to each other to prevent racking and endure smooth travel. Short travel lengths present their own problems of potentially not providing enough space for recirculating ball bearings to be properly lubricated, which is why it is paramount to understand which type of linear guide is most suitable for your project.
In order to minimise waste and ensure the utmost efficiency and effectiveness, precision is an obvious parameter to be aware of, but this goes beyond the precision of the slide placement and ensuring the guides are parallel. Precision comes into play in many ways, including the precision of your own measurements and the precision of the surface to which the slide is being applied. An uneven base will reduce the precision of the movement and will, therefore, have an effect on the overall performance of the application.
We have discussed the effects that different environmental factors can have on different slide types, but it is important to keep this in mind during your choosing process. Will there be extreme temperatures? Will there potentially be a lot of dirt and dust in the environment, or will this slide have to ensure that a cleanroom or medical application is free from bacteria? All of these environmental factors are important to consider when searching for the most suitable slide for your application.
Lastly, how often will the guide be in motion, and how long is this motion likely to last?
This is an important parameter to keep in mind. Accuride provides a number of test cycles that the slide has been put through. You may have noticed that some of our products are specifically listed as being tested up to 10,000, 50,000 or even 80,000 cycles to ensure long-lasting, high-quality performance.
We hope this helps you on your journey to finding the perfect linear guide for your next project, but if you still have any questions then we are always happy to help. Our live chat feature on our site allows you to get instant answers and feedback, but if you prefer a chat over the phone, then you can find the appropriate number for your query on our Contact Us page.