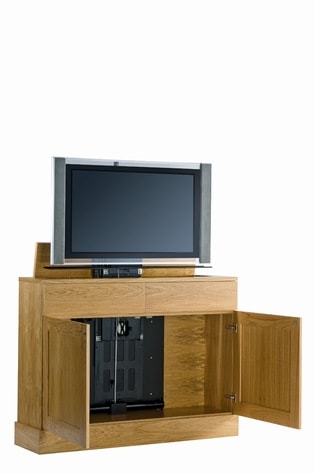 For those looking for a different concealed solution, Accuride's TV lift is ideal for those who want to house their flat screen television inside furniture to match the décor. This remote controlled, motorised assembly rises for viewing or lowers to conceal the TV screen. It carries screens up to 54kg in weight and accommodates most TVs up to 85cm tall.
TV lift designed for easy installation
One of the most important points about this TV Lift is its easy of installation. Lift it out of the box and screw it directly to the back of your cabinet. Trim the reversal deck to the correct size and attach the reversal brackets to the lift assembly. That's it.
Watch our video for more information or download the installation guide.