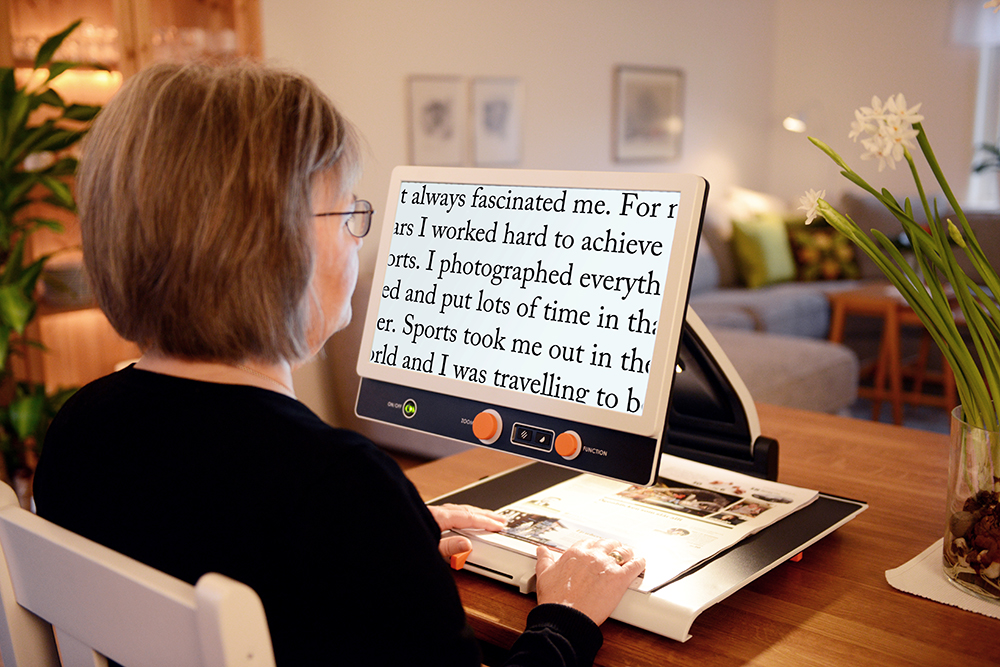 At least 2.2 billion people worldwide are visually impaired or blind, the majority of which are over the age of 50. While many of these visual impairments can be corrected with a pair of glasses or contact lenses, those with more severe impairments may require more specialised assistive technology.
LVI Low Vision International is a Swedish based company specialising in the development, production and sale of visual aids. With more than 40 years' experience in the industry, they have subsidiaries in Denmark, Norway, Switzerland, Germany and the US, enabling the worldwide sale of their trademark MagniLink products.
Many of these products operate using slides, allowing the user to move a text or object under the camera to produce an enlarged image. When looking for a new slide that would provide increased performance and reliability for their MagniLink Zip and Vision products, LVI asked local distributor Liljenberg to help them find the right slide for their requirements. Since 1972, Liljenberg has been supplying a range of locks, slides and shutter systems for businesses throughout Europe. Having been a supplier of Accuride telescopic slides since 1980, they recommended our custom design capabilities as the best solution for the job.
Our team of in-house designers and engineers were able to use their expertise to produce a bespoke two-way travel slide that met the high standard LVI were looking for, as well as offer a fast turnaround for production and delivery. This flat-mounted slide has a slim profile of just 27mm, ensuring it fits seamlessly into the base of the machine, known as the XY table. By having two-way travel capabilities, users can easily move the slide forwards and backwards to focus on certain parts of the page.
Discover more about our range of two-way travel slides and how they work in our video:
With so many people throughout the world having some form of visual impairment, being able to supply assistive technology for home, work and school that is both functional and reliable is highly important. LVI has since 2012 been recognised with the Red Dot Design Award for several products, and we are proud to have played our part to ensure their products are of the highest standard.
At Accuride, we have a full range of stock and custom telescopic and linear slides and accessories, from two-way travel slides to pocket door systems. Get in touch to find out more about our design and engineering capabilities, and to discuss your business's requirements.