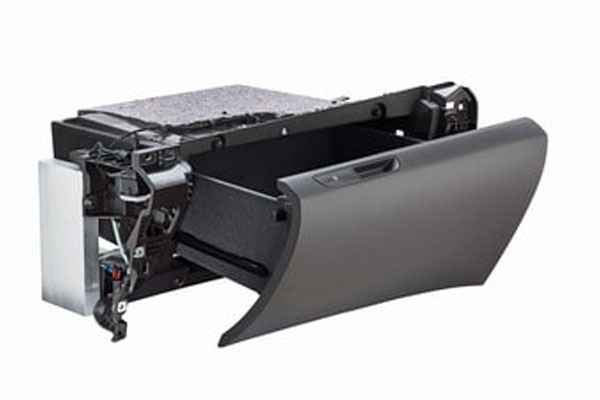 Sometimes a really practical product design comes along and you wonder why it hasn't been done more often.
Look at most cars and the glove compartment is a drop down door which opens onto a gloomy and deep space. How many of us have spent time struggling against the restraint of the seat belt while trying to reach a lost pen at the back?
So it seems such a sensible idea to replace that inaccessible space with a drawer. Now all the contents can be reached easily - even those at the back.
Sliding systems designed for car interiors
Specially designed slides are fitted to each side of the drawer box to give a smooth and controlled movement to the drawer. Automotive products must also be safe and strong and so all parts undergo appropriate testing.
Drivers are always looking for something extra special in their cars and we think that there are many opportunities to develop more features in this application, for example, automated opening and closing and locking systems.
More information on automotive interior design
If you want to find out more about our product designs for automotive interiors or want to discuss a particular project, please email support@accuride.com with your query or contact your Accuride sales manager direct.