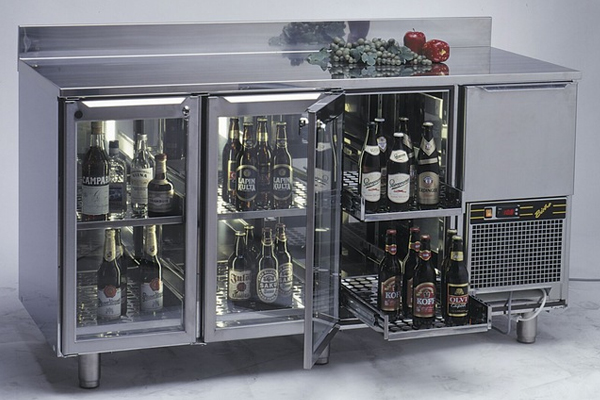 Bistro-Tuote Oy in Finland designs and manufactures catering equipment for professional kitchens worldwide.
Well designed furniture is obviously very important for the efficient operation of a professional and busy kitchen and the Bistro design team works with the end customer to ensure that all areas of design, production and installation are seamless. The proactive maintenance of the equipment and fixtures prolongs the service life and limits any breaks in operation.
The demanding user environment of a professional kitchen puts huge strain on the equipment used. To ensure robust manufacture Bistro-Tuote turned to their local hardware supplier Carlo Casagrande to supply Accuride telescopic drawer runners.
Carlo Casagrande is a long-time partner of Accuride and worked with us to recommend the 5514 telescopic slide for the kitchen drawers. This slide has bayonet fittings, making installation fast and efficient. But more importantly the 5500 series is especially reliable and robust in performance – essential in these types of tough working conditions. This drawer slide version incorporates a self-close mechanism to make sure that the drawer is always held in the closed position when not in use.
The relationship between Carlo and Bistro has been developed over time into a strong and mutually beneficial partnership. For Accuride having distributors placed in each country and close to the end customers has been an important part of our success story.
Jari Peura, Carlo Casagrande's Product Manager says:
'We make good use of our large storage facilities to stock an extensive range of products for fast delivery. A quick turn around to technical queries, in Finnish, and a reliable supply chain build trust with our customers and have been important for Bistro to maintain an efficient manufacturing business.'
Bistro-Tuote supplies a variety of drawers units including refrigerated and cooler units for food or drinks and heated warming drawers. Their module construction allows the customer to choose the optimal arrangement for their particular use and the drawer sections are easily removable for cleaning.
See the product photos and follow the link to the Bistro-Tuote website for more details.