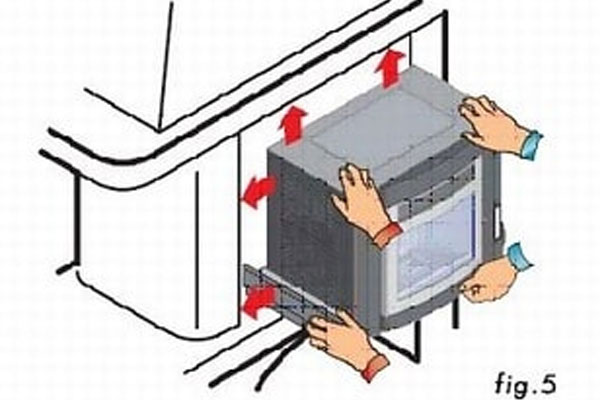 Everyone enjoys the warmth and comfort of a roaring fire on a cold winter's night. The hearth has now turned into a designer piece of furniture as well performing as a fully functioning fire. An inset fireplace, in particular, suits today's contemporary interiors giving a focal point to the designed space
Rising energy costs and concern over using eco-friendly alternatives has seen the increase in the use of wood pellet burning stoves. Pellets consist of 100% pressed waste wood that, when burned, release exactly the same amount of CO2 as they absorbed as a tree.
These stoves incorporate a pellet container, or hopper, that feeds the fire. With an inset fireplace, the hopper has be easily accessible for re-filling and cleaning and still be invisible once the fire is in operation.
Heavy duty telescopic slide with smooth movement
Accuride's DZ5321 heavy duty telescopic slides allow the insert to be pulled out from the housing. It is important that the slides can hold the weight of the hopper and keep it steady for refilling and cleaning.
After maintenance, the insert is pushed back into the space. The smooth running of the ball bearing slides adds a quality action. This is important for both the manufacturers and consumers of high-end interior design products.