We ask an Accuride engineer why and how the friction guides have been designed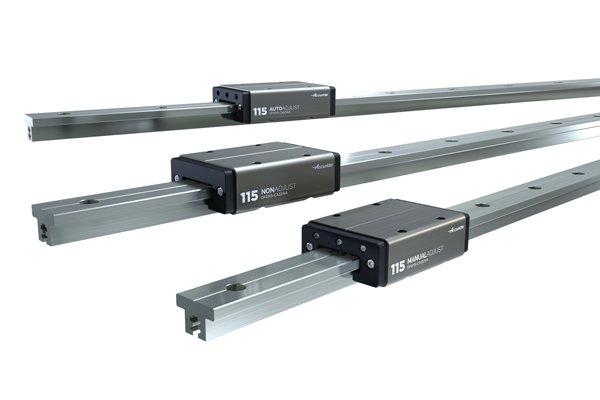 By
Helle Kinning
,
EMEA Marketing Manager
Published by :
Accuride International
The friction guides have been designed in-house by Accuride's product engineering group.

David Brooks is one of Accuride's product design engineers based in the Northampton office responsible for this range of guides.

We asked him what started him off on the design process for the friction guides and how he went about specifying the materials used in production.

David, Accuride is well known as a manufacturer of ball bearing slides and guides. Why did you decide to research plain bearing guides?
Plain bearing guides are a natural progression for Accuride. Expanding on Accuride's already established product ranges of partial or full extension ball guides, linear plain bearings seemed to compliment this range, while also adding something new.
The sliding surface is very important in friction guides. Instead of ball bearings these guides have sliding surfaces with very specific requirements. Can you explain?

Plain bearings have a range of important factors. The polymer bearing needs to have a low frictional force against its counter surface and to maintain a low rate of wear. This is helped by having a hard counter surface; in this case hard anodised aluminium.

Which other unique design features have you included in this range?

Accuride's new linear friction guide range benefits from many unique design features. The track design has an extruded cavity which runs through the internal length to help reduce weight and material usage and ultimately also reduces the end cost for customers. The guides also benefit from having equal wear capabilities when they are either top, under mount or side loaded. This means that no matter which way up you use these guides, their life span is always the same.
How did you decide which materials to use? What criteria were you looking for?

We conducted a vast amount of testing to narrow down our search for the perfect materials to use in our friction guide range. Once the top performing polymers had been selected, they then went under further, more specific environmental wear testing.

Explain some of the testing methods used for these friction guides. We have in-house testing facilities, but did you have to build something new for this?

Our in house testing facility is great for our standard product ranges, but the new linear guides required a high degree of testing.

New test machines had to be designed and built so that we could test the product to the limits in terms of speed, wear and temperature. The new plain bearing guides can also last many millions of metres while in operation, so full and over length cycle testing had to take place.

We know that on-going testing is part of the Accuride design and quality process. Does this affect how you start the next design project?

Yes, at Accuride we constantly test the limits of any new and existing designs so that we can offer customers constantly improved products that can withstand higher loads and perform for longer. Any knowledge gained from testing is always incredibly useful to put back into the design and concept process.

The Accuride product design engineers work on their projects from conception to launch. This means that they are uniquely qualified to give technical support. If you have any questions you want to put to David, please email him here.