IAA Mobility 2021: Automotive interior trends of the future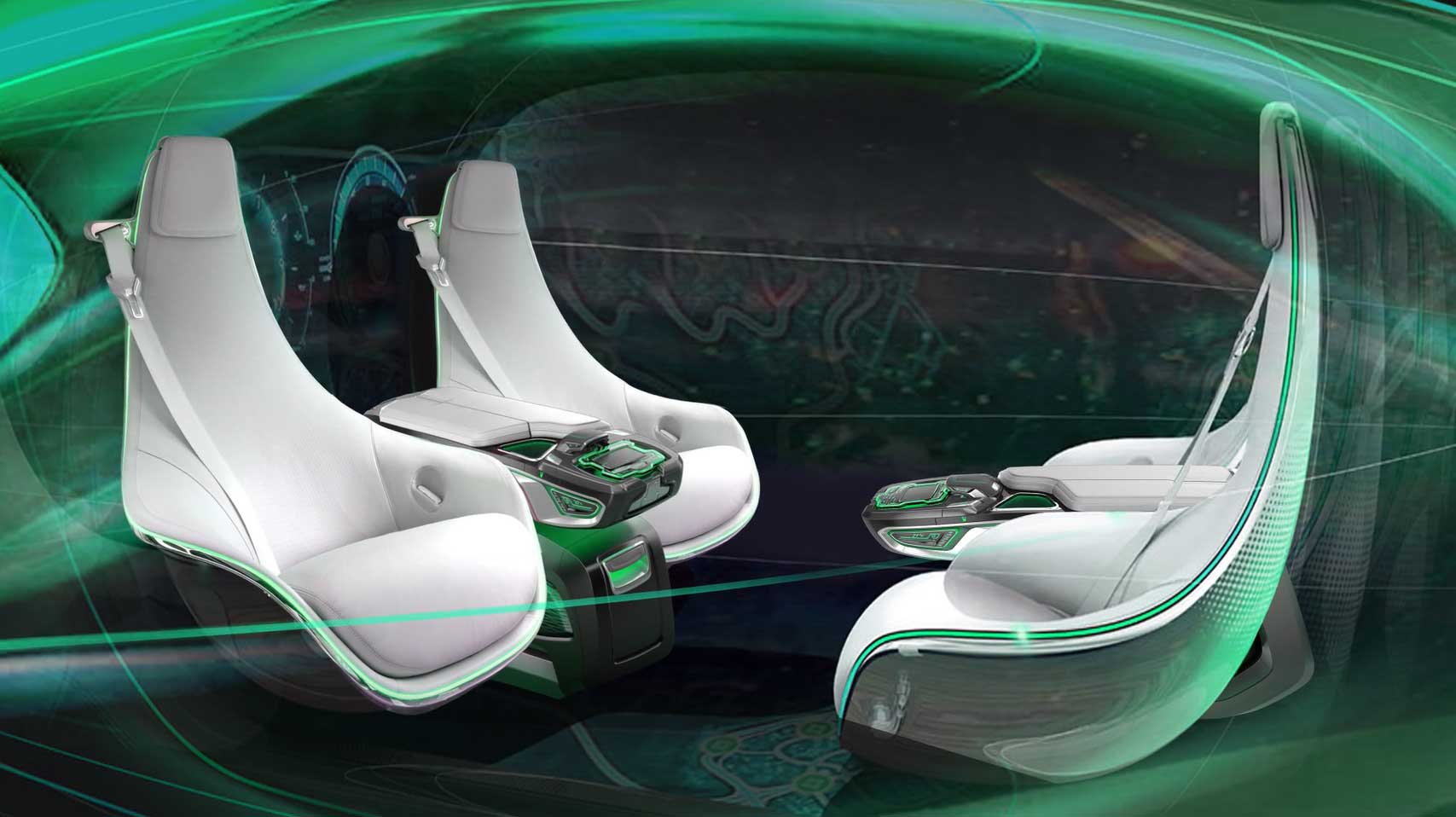 By
Jochen Bendel
,
Sales Manager Automotive Europe
Published by :
Accuride International
Many well-known automotive events may have been put on pause in 2020, however advances in automotive design have by no means come to a standstill.
The automotive industry is moving at light-speed and, with the International Automotive Exhibition IAA Mobility now going ahead in its six-day format in September 2021, we take a look at just a few of the trends you should be looking out for.
User-experience not driving-experience
The potential introduction of self-driving cars has opened up new possibilities for car interiors, with designs focused on allowing the passenger to make the most out of their car journey. With the automotive industry gearing up to answer questions like – What will the driver do when they no longer have to drive? Or, how will a car interior be configured when passengers no longer have to face forward to concentrate on the road?
This has forced the automotive industry to think outside the confines of the standard car interior, and the prototypes unveiled at previous events in 2019 like the IAA Mobility conference and the Detroit Automotive show set a high benchmark for the industry's answer to these questions.
One prototype displayed at the 2019 Detroit Automotive event was Grammer AG's sliding central console. Their console uses the latest technology to improve the passenger's user-experience, with a high quality infotainment system and smarter storage solutions.
Grammer have used movement to add value to car interiors, with the console able to slide across to provide easy access to its controls, move into a more comfortable position for an armrest or with cup holders and bag hooks which slide out for convenience.
Reconfiguring car interiors
As the world's largest mobility event, supported by a range of industry speakers, the event will be displaying the latest concept cars on offer within the automotive industry.
The effective use of space and movement is a huge theme for this year's prototypes. The exciting line up of concept cars include the futuristic city car the Mini VISION Urbanaut to an electric folding car called the City Transformer, which compresses to the width of a motorcycle for easy parking.
A flexible solution
Vehicle interiors are becoming increasingly flexible, and soon the passenger will be able to reconfigure their seats into a bed, slide across a curtain for added privacy or collapse their steering wheel to allow for more space. However, this flexibility will soon apply to both the inside and outside of the vehicle, with doors that slide across or open up for easy access.
We have seen hints of this in the prototypes displayed at previous events, and we expect to see even more on this on this year's event floor.
Accuride's wide range of telescopic and ball bearing slides could enable you to achieve this same level of 'movement whilst driving'. Allowing you to develop a car interior with enhanced accessibility and increased on-board comfort.
By offering global manufacturing capabilities and extensive service support, our team are on hand to provide value-added solutions, stable supply chain, a dedicated engineering team and commercial support.
Now that the wheels are back in motion for the IAA Mobility conference to go ahead in Munich this September, we are excited to see how future concept cars have incorporated movement into their designs.
Are you an automotive supplier or OEM with a concept good enough to be featured on the floor of an event like the IAA Mobility? Contact us today and speak to our dedicated Automotive Sales Manager Jochen Bendel to find out how our durable motion hardware and bespoke offering could allow you to achieve this vision.