A Golden Anniversary for Accuride Germany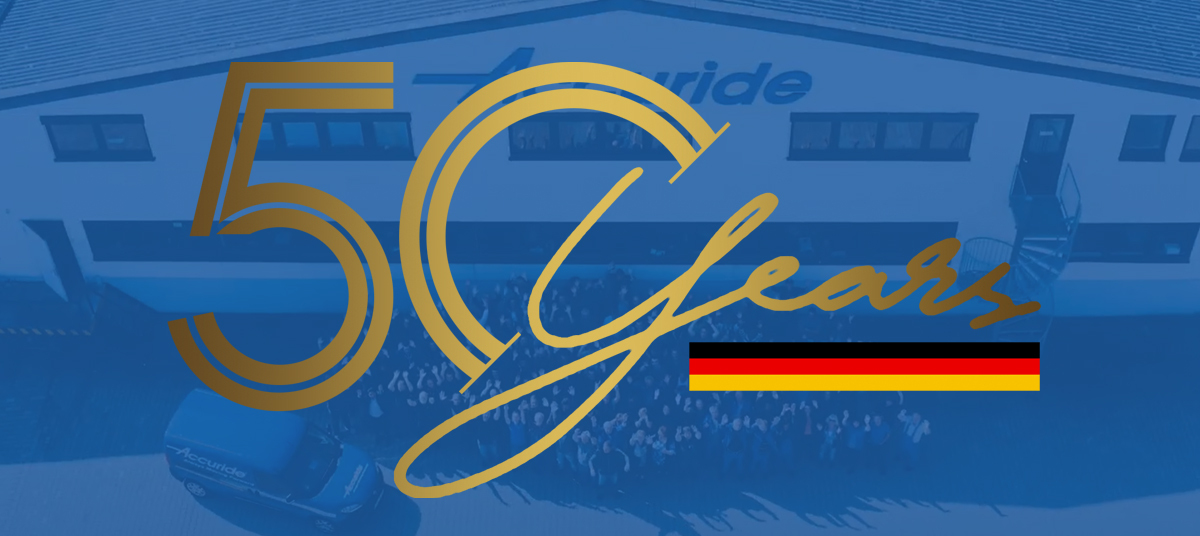 By
Laurent Tremolieres
,
Accuride Europe Chief Operating Officer
Published by :
Accuride International
Fifty years of Accuride Germany, and still counting…
July 2021 marks a special occasion for Accuride, with 50 years since the company expanded to our Diez location. A lot has happened over this time, and to mark the occasion we are looking back at how far we've come as well as celebrating with a one-time offer on our e-commerce site.
Back to the beginning
Accuride's history began in 1958 when Fred Jordan started a tool and die company in California, which later became Accuride. The success of this venture has allowed us to establish a global presence, with our German facility being the first step in our global expansion in 1971.
Fast forward fifty years and Accuride is one of the largest suppliers of ball bearing and linear motion slide solutions, with more than 2,500 employees worldwide and 300 employees in Europe.
At the heart of this global network is our Accuride Germany facility, with 12,000 square meters of manufacturing space and 6000 tons of steel processed each year.
A digital transformation
At Accuride we are 'Always moving forwards', and the last few years have not only seen the company expand massively, but also transform digitally.
Technology has changed the way we work and interact at Accuride. Automated processes using CRM systems like HubSpot now allow us to work faster and provide a higher level of customer support to a much wider audience.
Over the last few decades there has been a huge shift in how companies support their customers, and with our new live chat function on the website, extensive library of Help Centre articles and helpful Customer Experience team we have certainly changed with the times.
As well as adapting our plant in Germany to paperless manufacturing in 2019, a huge step in this journey has more recently been the launch of our e-commerce part of the business in the UK.
To celebrate how far we have come as a business and to thank you for your continued support we will be launching a weeklong offer on our e-commerce site from the 12th to 25th July.
Spend £500 and get 10% off.
This is our first ever offer on the site and so make sure you don't miss out – explore our range of telescopic and linear motion slides or contact one of our dedicated team for support in choosing the right slide for your application.