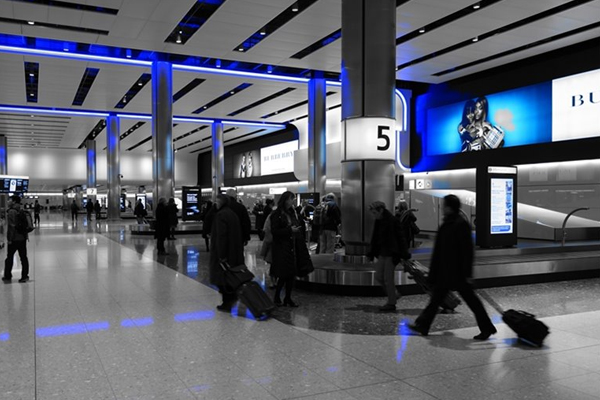 You're travelling for business and arrive at the airport, check in your luggage and board your plane. After a loud, turbulent ridden flight with what seemed to be a cabin full of screaming children, you still have to get to your hotel before a meeting later today. You're impatiently waiting at the carousel to get your luggage. Most of the people around you have already fetched their suitcases and are wheeling them away. You start to panic that your case has been lost. And then you see it…but there is a massive dent in the middle.
In 2014, European airlines were reportedly damaging, losing or pilfering 9 out of 1,000 pieces of baggage a year. Despite developments in digital technology improving how airlines keep track of our baggage, the risk has still not been completely removed, so it is important to know that our luggage is protected.
Since 1976, Swedish company HBC has been designing and manufacturing flight cases and transport boxes for musical instruments and electrical equipment, specifically to protect your goods from possible damage during the transit process. With production based in Haparanda, Sweden, the company focuses on providing quality, functionality, durability, and a high standard of appearance according to customer specifications.
HBC make a variety of cases from a range of materials, ranging from aluminium-profiled boxes with an internal plywood structure, to fully waterproof plastic cases made from ABS plastic that can withstand weights of up to 900kg. HBC also work with their customers to create custom solutions if their standard options don't cover all the bases a customer requires. HBC make sure their customers are included in every step of the process, ensuring their wishes are met. Additionally, HBC work on any scale, whether the brief is to produce one or one hundred cases.
With their dedication towards durability and quality, HBC chose to use telescopic slides from Accuride's range of stock products in the manufacture of their cases. HBC remarked that they found Accuride's DZ3832-DO full-extension slide to be of higher quality than other competitors that they had tried. The front-disconnect feature was a further benefit of the 3832 as it allows easy assembly.
HBC were introduced to Accuride's products through trusted distributors, Liljenberg AB, who have had a long relationship with Accuride, with a significant representation of products supplied by them since 1980. Their local position in Sweden meant the decision of having Liljenberg as their distributor was a natural choice for HBC.
If you are also in the storage and transport industry and have an innovative project that you think that Accuride's slides could help you to improve your project, get in touch with us today to discuss your requirements. Please call us now or chat to one of our engineering experts to see how we can help you today!