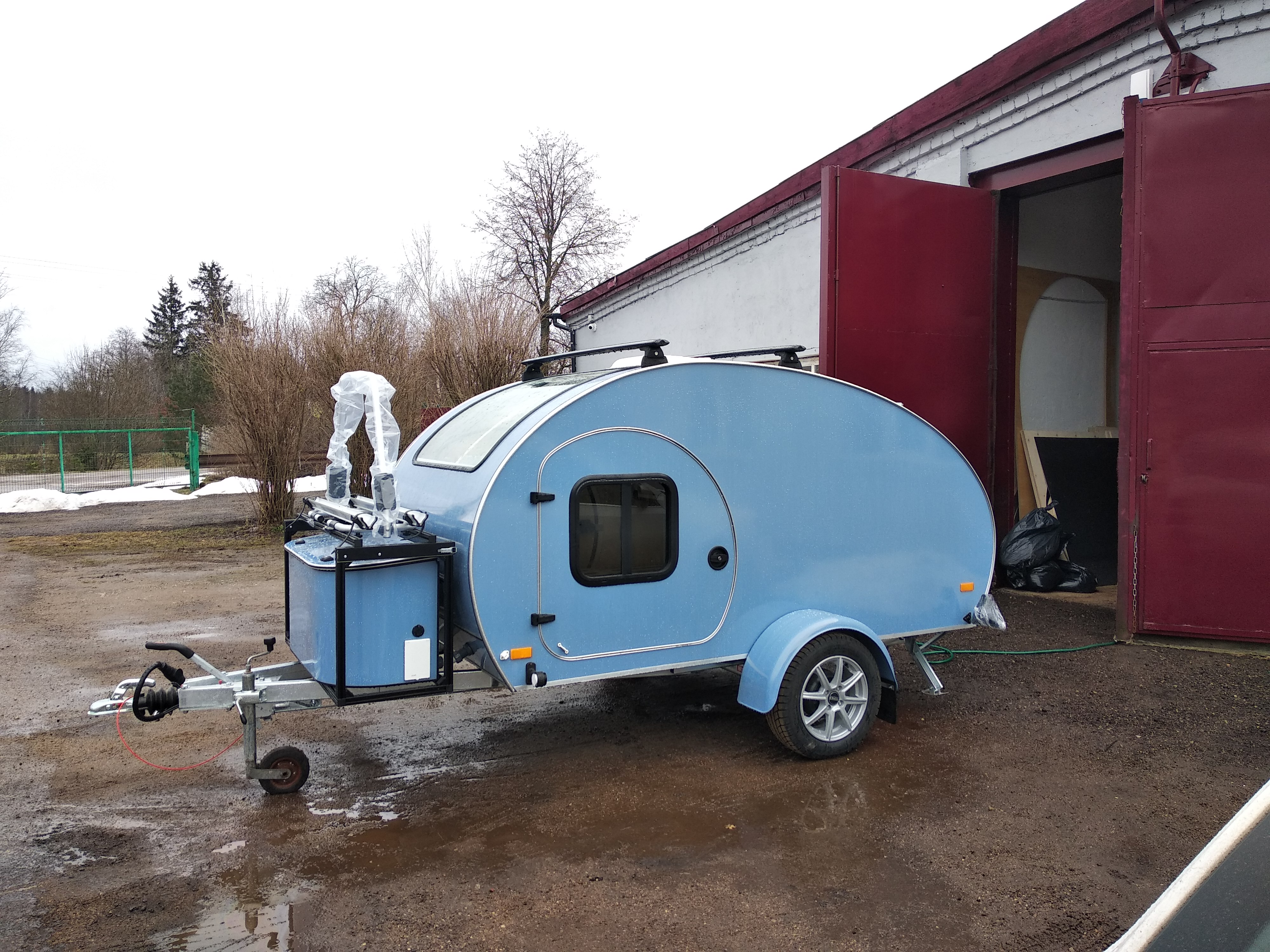 Teardrop trailers have a long-standing history dating back to the 1940s, when they were built using materials collected from World War II surplus markets.
Fast forward to the present day and the outside of these fashionable camper vans may look similar to the 1940s design; however, the components which make up their features are far from old-fashioned.
Camper van manufacturers like TinyCamper are always looking for the best materials to help bring a new lease of life into these teardrop camper trailers, and that is why they came to Accuride distributor Techvitas for a telescopic slide for their latest camper van bike storage solution.
Camper van bike storage solutions
This last year has seen sales of bikes increase rapidly in what has been termed 'the great bicycle boom' of 2020, so it's no surprise that that camper vans with bike storage are becoming a must-have for holiday goers.
Therefore, to bring the teardrop trailer even further into the 21st century, our Lithuanian distributor Techvitas recommended our DH3832-0045 slide for TinyCamper's camper van bike storage solution.
Our 3832 slide series is one of our most popular and versatile slide series, however the special coating and features of our DH3832 telescopic slide makes it particularly well suited to the vehicle conversion industry.
Our DH3832 slide may be one of our light-duty options, however its load rating of up to 50kg is certainly strong enough to support a bike, and the slide's full extension feature allows easy access to remove the bike from the bike rack. Not only this, but the disconnect feature makes it easy to detach the slide for easy installation or slide maintenance.
TinyCamper used four of our 3832 slide, positioning two on either side of the bike rack, and fixing the slides with an indexing plunger at the back.
Practicality was at the forefront of their bike storage design and, as they intended to use the slides on the outside of the trailer, the slide coating was an important consideration. The special coating of our DH3832 slide was particularly important, as the corrosion resistant material offers up to eight times more protection than a regular zinc finish, making the telescopic slide ideal for the unpredictable weather conditions experienced on camping trips.
The hold-in feature also means that the slide remains closed until an added force is applied, making the slide more secure whilst the vehicle is in transit.
Next-level technical support
At Accuride, we pride ourselves in the high level of technical support we provide our customers. We work closely with distributors across Europe to ensure they have the expert knowledge to support you in choosing the right slide for your application, and so it was no surprise to hear how pleased TinyCamper were with the support they received from Techvitas:
"We chose to buy from Techvitas because of their good and timely support. They were able to recommend the right product with an acceptable price and delivery time. The exclusive camper vans produced by TinyCamper require good quality products, and Accuride products fit this description." - TinyCamper
Accuride have a range of telescopic and ball bearing slides which are suited to the camper van market, ranging from the light-duty DH3832 slide to our enhanced heavy-duty locking DZ9308-E4 telescopic slide, which is suitable for applications requiring a higher load rating of up to 272kg.
Visit our transport market sector page to find out more, or contact us directly to see which product would be best suited to your application.