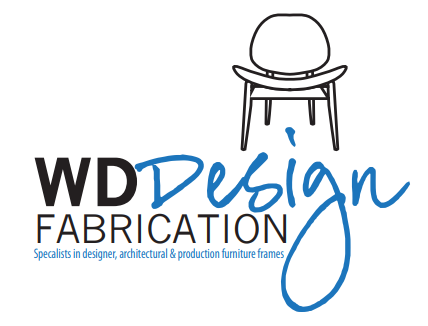 Advances in medicine mean that more and more of us will live for much longer, with those born in 2016 likely to live seven years longer than those born 25 years ago.
However, this is not without a little help in our day-to-day lives.
The market for accessibility is growing fast, with new and innovative access solutions coming out all the time.
Melbourne-based company WD Design specialize in adjustable chairs, with their patented 'slide and swivel' solution developed especially to provide easy access for the elderly or disabled, helping them to get in and out of their chair.
For this, they wanted a durable solution that would allow them to 'pull up a chair' and access this crowded market.
When considering which movement solution to use, they were attracted to Accuride's wide range of products because of the variety of slide dimensions and load ratings on offer. Therefore, they were particularly pleased when our Australian distributor Concept Latch Lock & Hinge recommended they use our heavy-duty DZ5321 telescopic slide for their range of easy-access adjustable chairs.
A solution to ensure you're sitting comfortably
For Australian company WD Design, their patented 'slide and swivel' chair solution needed to stand on its own within this popular market.
The company specialize in welding and fabrication, and are proud of the level of customization they can offer, especially when it comes to their 'revolutionary' adjustable chairs.
The customer has the option to choose from a range of styles, from an office chair to a cushioned armchair, and their designers are quick to get to work on adding the adjustments in their dedicated workshop in Melbourne.
The ball bearing slide enables the chair to move smoothly back and forth, with another mechanism used to allow the chair to swivel around when needed.
For the sliding motion WD Design chose to use our DZ5321 slide, which has an impressive load rating of up to 160kg and a 100% extension feature, allowing for the chair seat to slide out fully, making it much easier for the individual to lower themselves into the seat.
When deciding on a sliding mechanism the company were also well aware of the thorough testing our engineering team carry out on each of our products. This reliability gave them a reassurance that there would be a low failure rate for the product, which was a particularly important factor for them.
The telescopic slide is mounted just underneath the seat cushion but does not take the main brunt of the individual's weight, which is securely supported by the frame of the chair. This is important as we do not recommend our slides are used to support human weight; however our products are a useful mechanism to help with furniture adjustments, for example within arm or leg rests.
The 5321 slide is also well suited to wider applications with a width of up to 1m, whether that be wide drawers or in this case larger chairs. This means that the slide will still function smoothly and without a racking motion, despite each slide being mounted a reasonable distance apart.
We have many years of experience working within the office and domestic furniture market, with the potential for our products to be used in applications like glider chairs used to sooth small children to sleep, the leg adjustments in dental chairs or office chairs with seat adjustments.
Innovation that keeps us on the edge of our seat
This is not the first time our slides have been used within the disabled and easy access market sector due to our range of finishes, load ratings and slide extension options.
Our electrically-driven slide has been newly developed for this market, and has the option to be connected to voice controlled gadgets to allow for easy access to drawers and appliances.
These new developments are exciting, and we are already on the edge of our seat waiting to see where our products will be used next.
Could your project be next?
With hands-on experience in the office and domestic furniture market sector as well as the medical industry, we are well versed in recommending the best solution to help you stand out. If you need a telescopic slide or linear guide which will allow you to sit comfortably within this competitive market, contact us today and one of our technical experts will be happy to help.