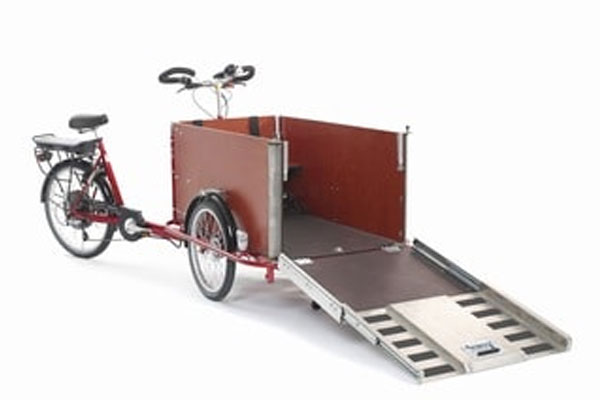 The cargo bike has been designed so that a wheelchair user can enjoy the freedom of cycling.
The manufacturer realised that a standard ramp would be too steep for easy wheelchair access. By adding an extendable section to the ramp the angle has been substantially reduced.
Accuride's DZ5321-0050 full extension slides for heavy loads were used to provide the additional extension.
As well as the standard zinc finish used in this application, the 5321 range also includes stainless steel and aluminium options. Additional features such as brackets, self-close and soft-close are also available.