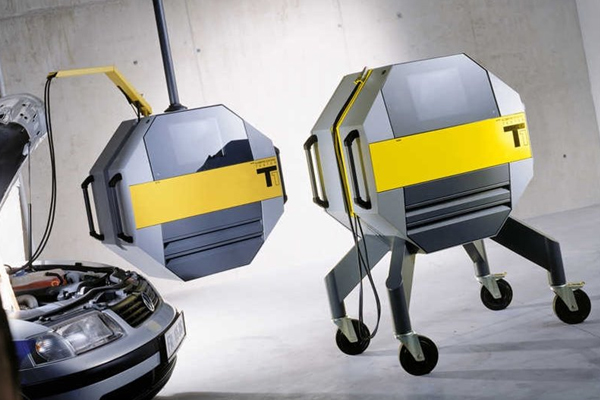 The world of manufacturing is expansive and full of countless incredible machines, ranging from the simple to the highly intricate, all of which play a part in our day-to-day lives. Whether it's the ticket barriers that let us in and out of car parking facilities or autonomous machines that create incredibly elaborate parts on products for us to buy, machining has bolstered a majority of market sectors over the centuries.
Any externally sourced damage or impairment that prevents these machines from operating can have disastrous effects further down the line, and so ensuring they are well-protected is incredibly important for their operators and owners.
SCHINKO is an Austrian manufacturing company, with facilities also in the Czech Republic, that create specialist housings, claddings and panelling for a wide variety of machines. Their high standards of design have been continuously developed since 1990, manufacturing using their years of design know-how to tailor each product exactly to the needs of their clients.
SCHINKO have worked alongside our trusted distributor in Austria, HA-CO GmbH, and have been recommended Accuride's products as the best solution for numerous projects, including servicing access within ticket machines, tools and equipment access in car diagnostic machines and for various drawers and storage systems in work stations in sheet metal fabrication companies. Accuride's experience working with the industrial market means that we understand the complexities of the environments and the requirements that help keep work flowing smoothly.
The DZ3832 slide, for example, is a full-extension and front-disconnect slide ideal for industrial tool storage. With a load rating of up to 50kg, the 3832 can support the weight of tools commonly found in manufacturing and fabrication work stations without having a detrimental effect on the functionality of the slide. The hold-in device prevents roll-out and bounce back, keeping the contents of the drawer stable.
For very heavy industrial tools, loads and applications, the DZ9308-E4 is an extra heavy-duty locking drawer slide with a higher load capacity of up to 227kg and full extension. The locking mechanism ensures that drawers stay perfectly closed when they have not been operated, preventing roll-out or bounce back.
For the more robust drawer applications that can be found in factories, the DBHAND locking handle kit provides a centrally-located locking mechanism that can provide lock-in only or lock-in and lock-out operation. Lightweight and easy to install, corrosion-resistance ensures that this locking system will withstand frequent use.
As manufacturers for and within the industrial sector, SCHINKO recognised the ways in which Accuride's slides and locking systems benefit their many projects. If you are interested in discovering how Accuride could help to improve your next project, get in touch with us today.