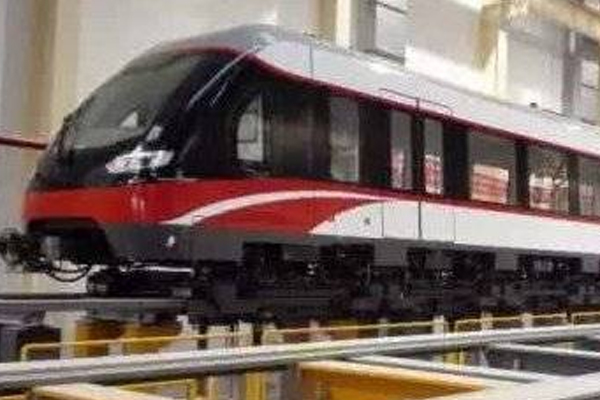 China's first middle-to-low speed magnetically levitated (maglev) train for commercial service, designed and produced by CRRC ZELC*, has been running successfully since May 2016 in Changsha in Central China's Hunan province.
Maglev trains are considered safer and cheaper than constructing traditional metro and light rail systems. They use electromagnets and specially designed tracks to keep the trains from overturning or derailing. A levitation controller is used to stabilize the levitation of the train and each maglev train is equipped with 60 levitation controllers.
The levitation controller, weighing 30kg, needs to be disassembled and repaired periodically, and the existing connection uses a floating bolt. The disassembly involves several operations making it difficult and very inefficient. Currently, the disassembly and installation of each controller takes around 20 minutes, and the total working hours for bolt disassembly of each maglev train is around 20 hours.
In response to a request from CRRC ZELC, and after much consultation and design verification, the engineering team at Accuride China has finally confirmed a solution using a slide with a spring disconnect.
Using Accuride's stainless steel model 3557 slide with attached brackets, the easy to use disconnect system is significantly reducing working hours and improving client efficiency. Now, the installation and disassembly time of each controller is around 3 minutes, making the total time for 60 controllers for the whole train around only 3 hours.
Accuride's system of DS3557 slides and brackets has passed the sample trial and audit and CRRC ZELC's new maglev trains' controller systems will be equipped with this innovative solution.
Comparison between the old and new maglev train controllers:
Old maglev train controllers
The L type bracket is connected using 6 bolts
New maglev train controllers
The spring disconnect slides achieve rapid disassembly and installation
The slide can withstand the acceleration of 5G impact load to maintain stability
The slide connection is stable and is silent during high frequency vibration under operation

The stainless steel 316 material ensures that the slide can withstand the harsh environment such as rain and snow

Slide weight complies with the weight limitation of the maglev train without compromising strength
The DS3557 stainless steel slide with spring disconnect is now available, from stock, through Accuride's European distribution network. If you wish to discuss a bespoke project using this slide please contact your Accuride sales manager.
*A key subsidiary under CRRC Corporation Limited, CRRC Zhuzhou Electric Locomotive Co., Ltd. (CRRC ZELC) produces electric locomotives and has research and manufacturing competence in mass transit equipment in line with European standards