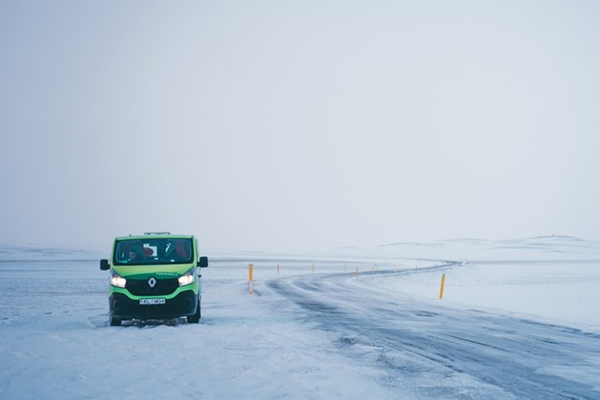 If you've been driving anywhere in the last few years, from work commutes and shopping trips to family visits and holidays, you've probably noticed that vans seem to be a more common sight than they were a decade ago. According to the RAC Foundation, vans are the fastest growing vehicle category on Britain's roads, rising at 2.5 times the rate of cars, with 1 in 10 vehicles now being a light commercial vehicle (LCV).
The increase of van usage can be attributed to societal changes, such as the rise of online shopping and the bigger desire for next day home deliveries. An increased number of vans on the roads, has the additional knock-on effect of van conversions becoming more popular. Small businesses often decide to take their ventures on the road, pet grooming businesses and even mobile coffee cafés, for example.
Lifestyle changes have also led to a rise in conversions, with camper van conversions now incredibly popular on camping and outdoor living blogs. Even the emergency services have benefitted greatly with van and vehicle conversions, as Qi proved when they helped the Cornwall 111 service (Kernow Health) with fixed storage solutions in emergency response doctors' cars.
One of the UK's leading vehicle converters is Qi Van Systems, a family-owned prestige commercial vehicle converter based in Telford, UK. With over 30 years of experience, Qi have full VCA Type 1 approval for all services and can offer a full range of conversion products alongside managing the whole vehicle conversion process. With two sites resulting in a total storage facility of over 7 acres, Qi can manage the conversion as a 'one-stop shop', from receipt of the vehicle from the manufacturer, right through to the delivery to the customer.
Qi offers bespoke conversions as opposed to modular solutions, and specifications can include multiple elements such as racking, electrics, and livery, to name a few. Having bespoke, purpose-built storage systems improves the security and safety of the van, and will help employees find what they need much quicker. In the development of their racking systems, Qi worked with hardware distributors Albert Jagger.
Founded in 1887, Albert Jagger Limited have come to be associated with innovation, excellent service and the highest quality products for vehicles of all types. Specialists in the commercial vehicle industry, Albert Jagger have an incomparable knowledge of components and parts used for different vehicle types for different purposes.
With the help of Albert Jagger, Qi introduced several Accuride products into their repertoire. Heavy duty slides are often required in van conversions, especially when the racking may be used to store heavy tools. The DZ9301-U-E, DZ5321 and DZ7957-2 models have load ratings of up to 272kg and 160kg respectively, and all three improve access to stored contents due to their 100% extension. In addition, the 7957 is suitable for wide drawer applications up to 1000mm.
While the 9301, 5321 and 7957 have optional bracket accessory kits for various mounting options, the DZ3320-50 and the self-closing DZ7400-SC-2 have bayonet mounting for easy assembly. For added stability, both benefit from the hold-in feature to keep drawers steady and contents safe during transit, which is also a feature of the push-to-open DZ3832-TR. With the possibility of carrying heavy and/or valuable contents, it's important for the drawers to be locked in place to avoid them opening on tight corners or on bumpy roads.
Are you in the transport industry or work with vehicle conversions? If you think that Accuride slides may help you to improve any of your new or current projects, contact us today to discuss your requirements with one of our experts.