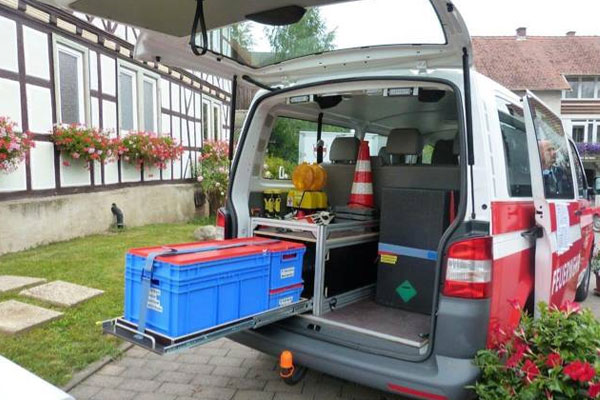 A fire fighting department needed a reliable and economical sliding system with a lock to support equipment storage in their fleet of vehicles.
The 9301 and 9308 heavy duty telescopic slides have been used as standard in these types of environments many times and are a proven technology.
These slides are available from stock in lengths of up 1500mm and have full extension offering excellent access to heavy equipment.
A lock to hold the equipment in both the closed and open positions is essential with this type of application. Rather than put a lock on both sides, this customer was able to save money by installing the non-locking 9301 one side and the lock-in and out 9308 on the other.
Both items are sold singly making this solution very cost effective.
This range of heavy duty slides is available, from stock, in lengths from 200mm to 1500mm. The 9301 can also be supplied with an organo-mineral top coat to bring its corrosion resistance up to 500 hours, making it ideal for heavy duty applications exposed to higher levels of humidity or damp (see DP9301).
Watch our video showing how the 9308 locking feature works.