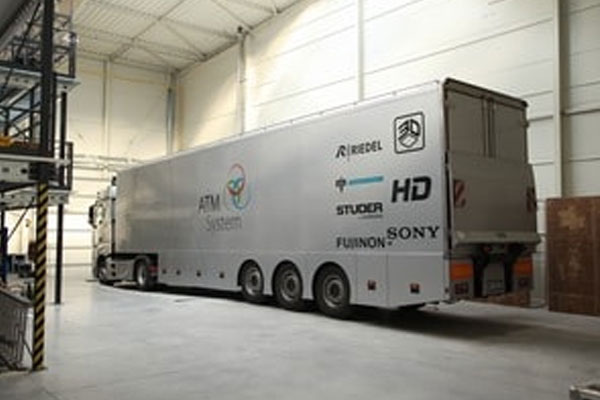 Polish flight case manufacturer Barczak Cases has completed a complex and highly technical fit out of an outside broadcast van for ATM System.
ATM System is a leader in providing TV services in the Polish market and they use the highest quality equipment to produce all types of TV, especially for sporting events.
Barczak developed a bespoke system of drawers, shelves and racks to secure this specialized equipment during transport. The vans are used as production suites, so the equipment also needs to be easily accessible.
Equipment drawers with lock-in and lock-out handle
Drawers are filled with moulded interiors and accessory compartments to protect the equipment and mounted on Accuride's heavy duty drawer slides (DZ9301-U-E) with a load of up to 227 kg. These slides have full extension (100%) for complete access to the back of each drawer.
Obviously, the drawers have to be closed securely during transport, quick and easy to open and stable in the open position for use during production.
Each drawer is fitted with Accuride's DBHAND handle with the lock-in and lock-out bars. The rugged handle has a central push button release that can be operated with one hand and yet is strong enough to keep the drawers locked.
The combination of the 9301 full extension slides and the locking handle kit makes an ideal partnership for this type of mobile application.
The 9301 and DBHAND were supplied locally through Accuride's industrial product distributor in Poland Admel Polska Sp. z o.o.