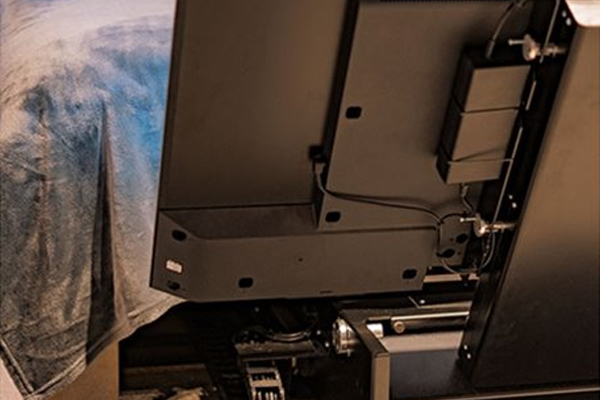 We have looked several times at how the modern world has changed the ways in which we live, especially when it comes to smaller living spaces and how best to employ smart storage solutions. And we're not the only ones.
Future Automation are a design-led mechanical engineering company with a strong reputation for providing the highest-quality products across a wide range of industries, including residential, commercial, hospitality and outdoors. Future Automation pride themselves on their driving forces of creativity, passion and excellence, which have allowed them to continue making exceptional television lifts and mounts since 1998.
With a focus on supplying solutions that allow technology to be moved and concealed, Future Automation have developed many innovative products, one of which is their TV Under Bed Lift. Sleek and compact, this mechanism negates the need for additional cabinetry at the foot of the bed by storing the television screen underneath the bed itself, thus saving valuable floor space in the bedroom. A motorised flap opens to reveal the screen and tucks itself out of sight during operation, closing once more after the screen is concealed.
In order to complete the smooth and efficient movement of the TV lift, Future Automation spoke to Albert Jagger in order to determine the best components for the application. Founded in 1887, Albert Jagger have over 130 years of experience in providing excellent service and distributing high-quality components.
In order to fulfil all of the requirements that Future Automation had, Albert Jagger recommended four of our slides for their TV Under Bed Lift: DZ3307-2, DZ3301-2, DZ5321 and DZ9301-U-E
One of the main reasons that all four of these slides work so well together and with Future Automation's lift is that they all offer at least 100% extension, providing full pull out capacity. Each member of this quartet also comes with optional additional brackets, meaning more mounting opportunities when using these slides. The longest available version of the 5321 and 9301 models have been used by Future Automation, resulting in superb length that importantly comes with negligible instability thanks to their high load ratings of up to 140kg and up to 272kg respectively.
Future Automation's Under Bed Lift for flat screen TVs is an innovative way to make the most of the space we have in our bedrooms, as well as allowing independence for anyone who may be bed-bound long- or short-term. By utilising the space under the bed to store a TV, and engineering a lift that extracts it and raises it, Future Automation have made sure that there are no monsters under the bed: just movies.
If you would like to discuss your requirements with us and discover how Accuride can help to improve your next project, you can get in contact with us today and one of our friendly experts will be happy to help you with your enquiry.