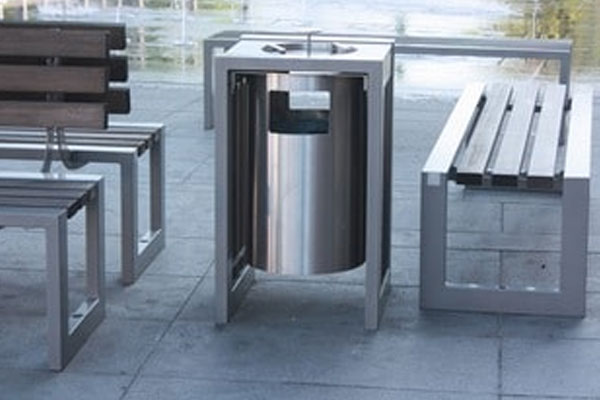 People want their surroundings to look good and they need it to work for them.
Therefore the design of our urban environment is important; not just to be aesthetically pleasing, but also practical.
This means that street furniture must be durable and dependable and follow the latest design trends.
Puczynski has been designing and producing bespoke street furniture for the last 20 years. They combine years of experience with all the latest designs and materials to produce items that fit the space and fulfill the brief.
In this instance they were asked to manufacture waste bins for both indoor and outdoor applications.
The stainless steel bins are suspended in a frame and partially clad to match the surroundings. Each bin is mounted on a pair of Accuride DZ3832-SC self-close telescopic slides with 100% extension.
When full, the bin is easily accessed by sliding it out from the frame for emptying and cleaning. The 3832 self-close slide has an opening/closing force of between 14 and 27N, which ensures that the bins fully retract into the enclosure.
The slides have been supplied by Admel, Accuride's distribution partner in Poland.