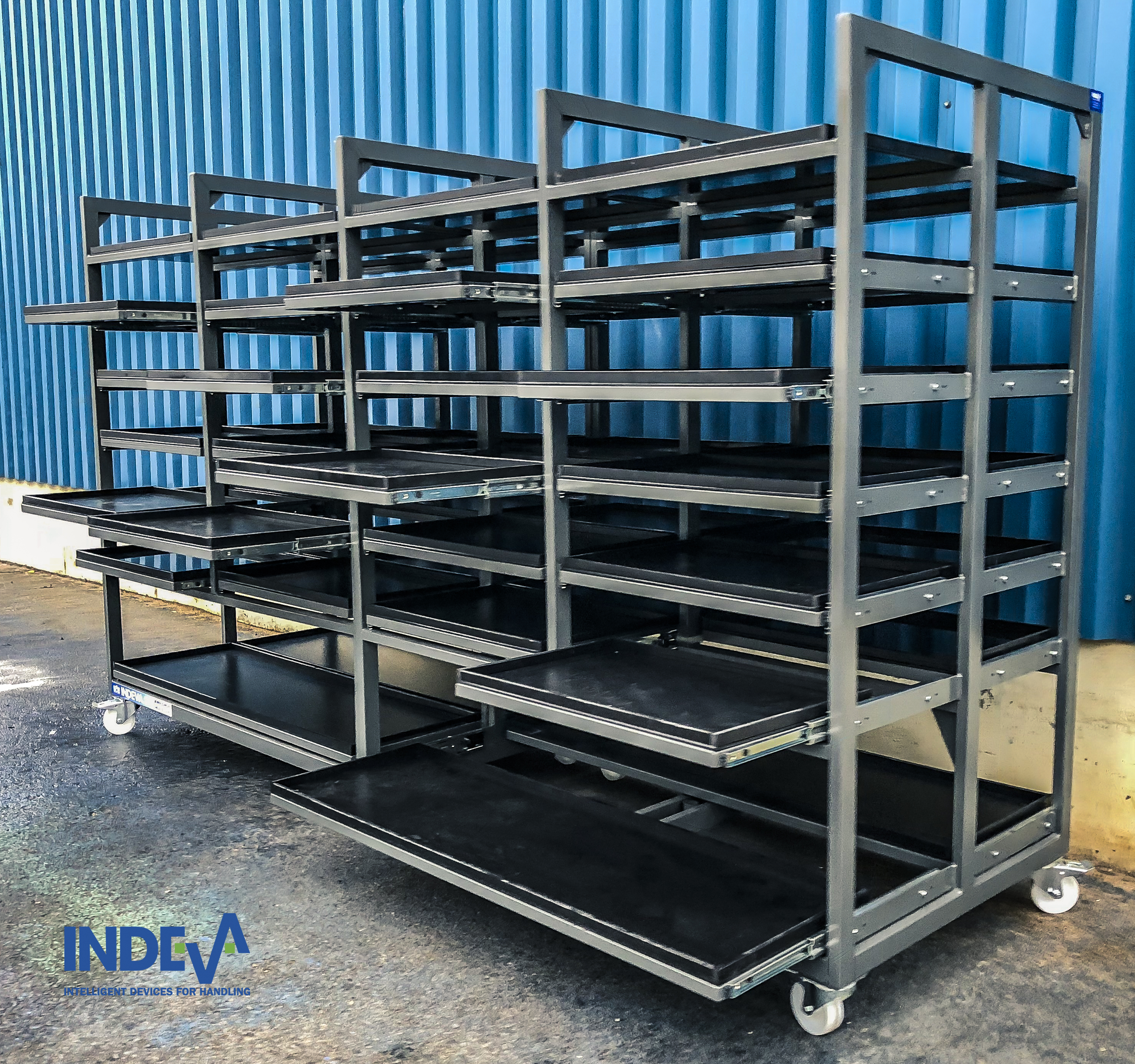 Toyota. Nike. Intel.
What do these three companies have in common?
They have all opted to use the lean manufacturing process.
Put simply, lean manufacturing is a concept developed to help businesses speed up their production processes – by improving efficiency, reducing waste and increasing productivity.
INDEVA NORDIC AB, based in Sweden is part of an Italian International Industrial Group. INDEVA create specialized material handling equipment to help companies do exactly this. With an international reach, INDEVA have been able to supply customized Material Handling Equipment like Flow Racks and Kitting Trolleys for big Industrial Companies in the Automotive Sector (VW, Volvo, Scania Stellantis…). Big Corporations like these require only the best, which is why INDEVA went straight to Accuride distributor Liljenberg, who had the technical expertise to recommend the right ball bearing slides for their applications. This continued support was invaluable and has led to an 11 year partnership between INDEVA and Accuride distributor Liljenberg.
The Seven Wastes of Lean Manufacturing – and how to avoid them.
The 7 Wastes of Lean Manufacturing can be split into damages during transportation, waiting, unnecessary motion, faults in inventory, overproduction, overprocessing and defects. These are the seven inefficiencies a company should avoid, which is why INDEVA strives to create products which solve at least three of these wastes – transportation, waiting and unnecessary motion.
By incorporating the Accuride DZ9308-E4 heavy-duty locking slide into their trolleys INDEVA has been able to ensure that each level of the trolley remains securely locked whilst items are moved around the shop floor. This greatly reduces the risk of items being damaged during transportation. The slide also comes with a lock-out feature which ensures that the drawer remains locked in the open position whilst the items are being removed from the trolley.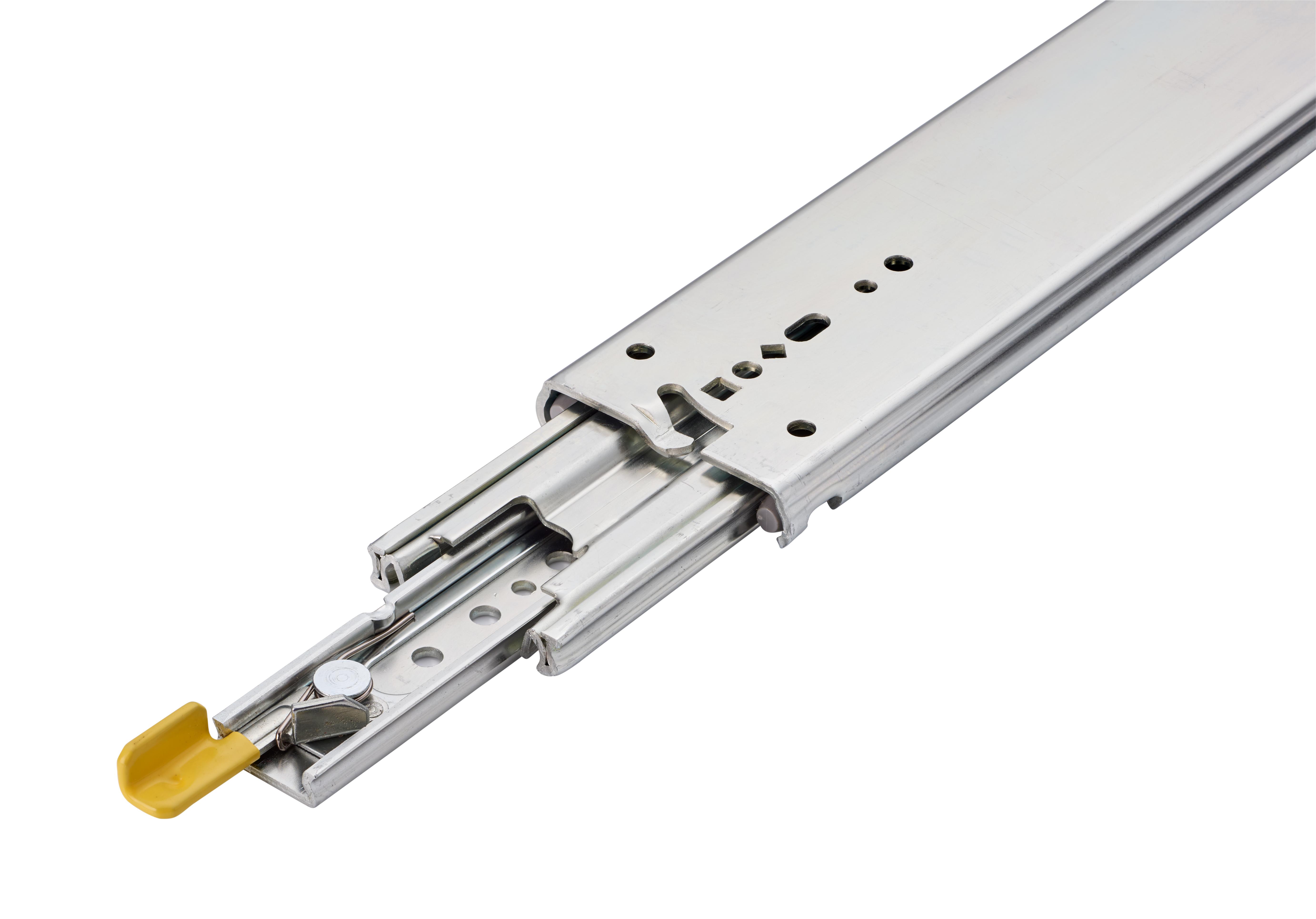 Image: DZ9308-E4 locking slide
They were also impressed with the DZ9308-E4 slide's high load rating of 272kg, as it meant that the slide was more than able to support the heavy equipment used within a production environment.
Alternatively, for applications which need to be even more secure, it is also possible to use the DBHAND locking handle kit with a non-locking slide like our DZ9301-U-E slide. This would allow workers to open the drawers easily by simply pushing down on the locking handle.
Image: DBHAND locking handle kit
INDEVA's products have also been designed to fit the maximum equipment into one trolley. For example, the ability to use drawers with sliders means that more equipment can be transported across the shop floor, which both reduces unnecessary motion and the amount of time an employee is waiting for the equipment they need.
To see how their transport trolley works, watch this video:
The ability to reduce the time workers spend waiting during the production process is an essential part of lean manufacturing because the more time saved, the more time there is left to be spent doing other jobs like quality checks. The DZ9308-E4 slide comes with a full extension feature, which improves the ergonomics and ensures that the worker can quickly see exactly which part they need without having to spend time rummaging around in a drawer.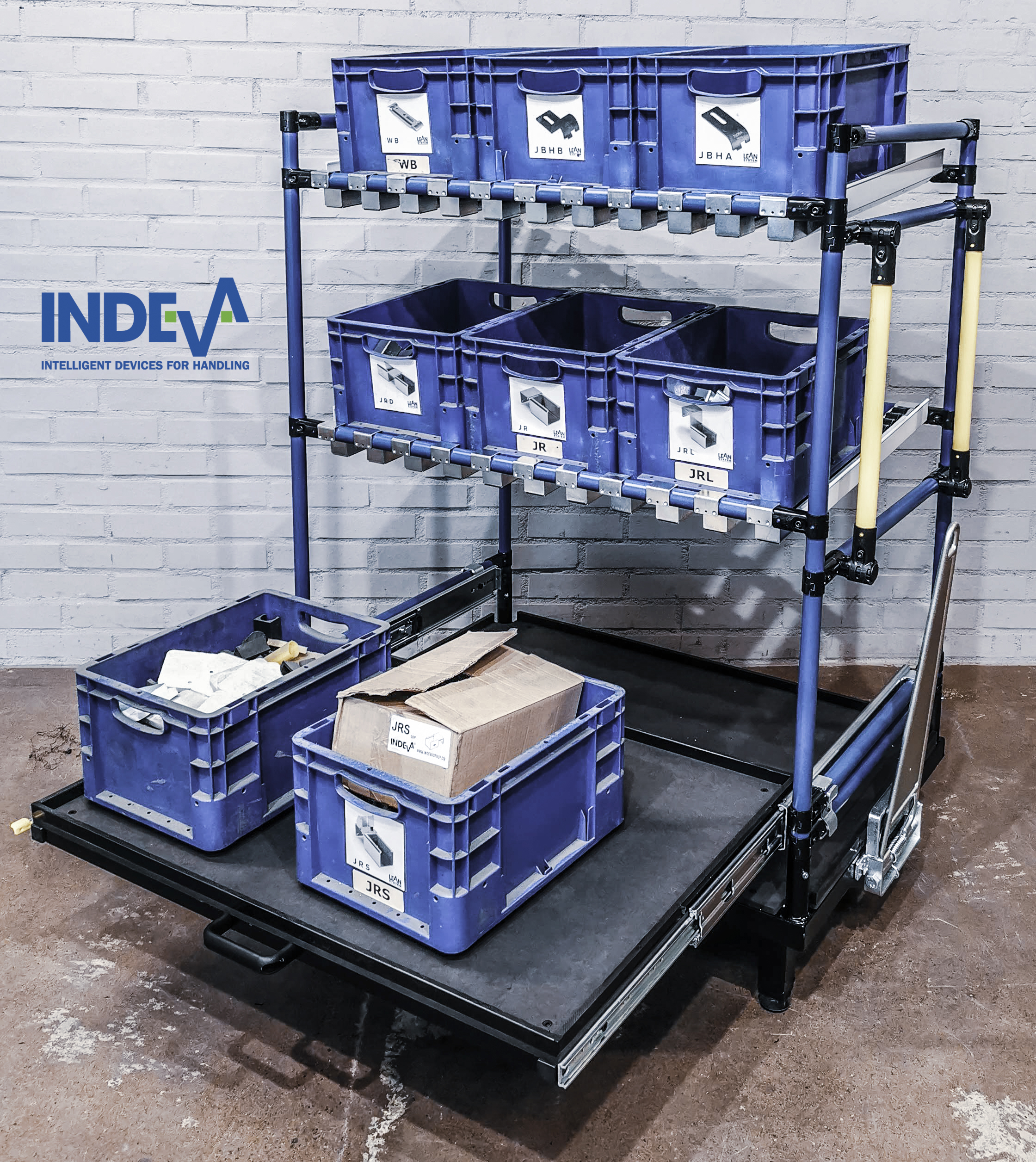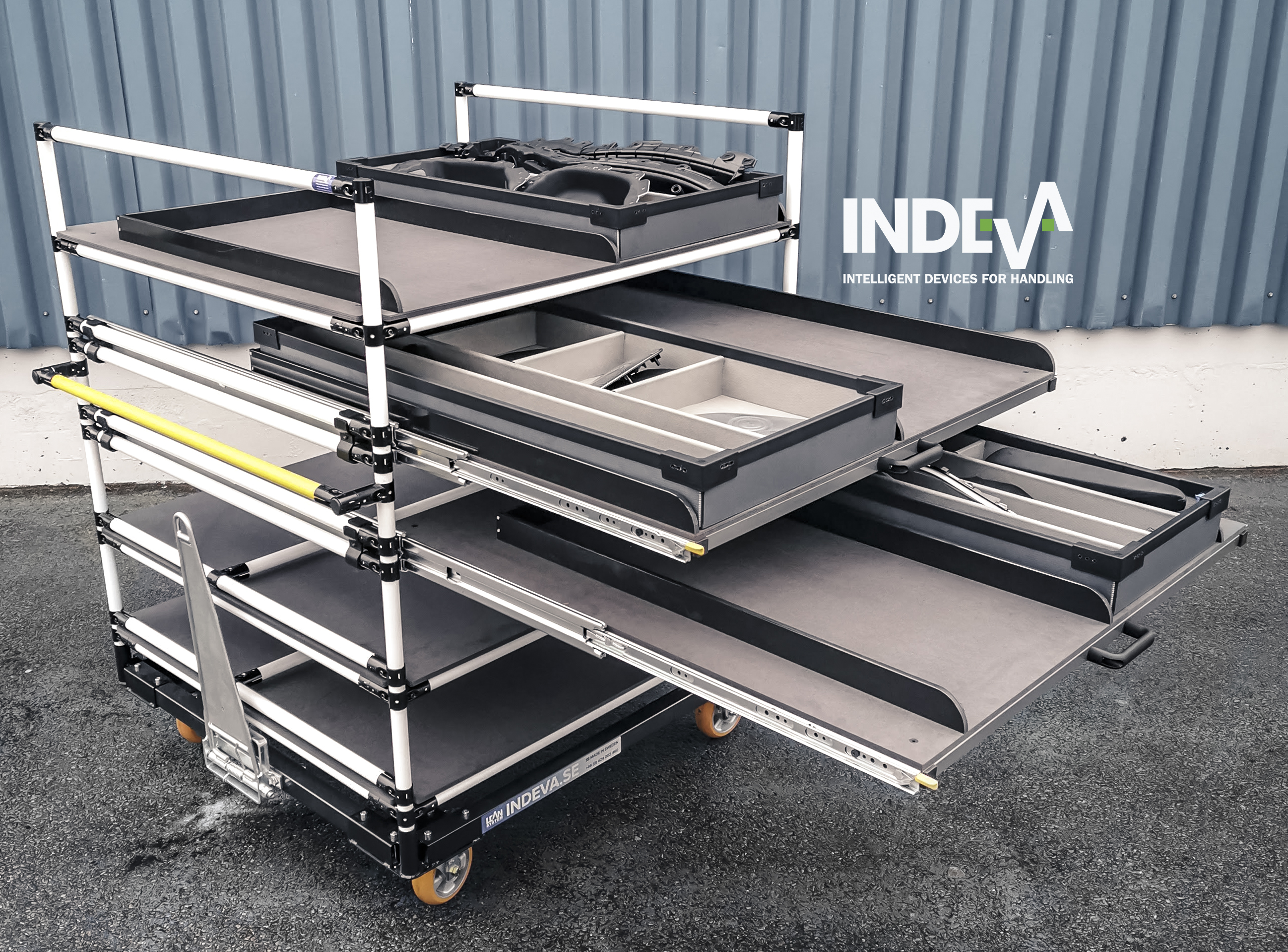 Durable slides for durable equipment
They were aware that we are careful to test each of our slides and that many of our products come with a Limited Lifetime Guarantee. This was especially important because a drawer within a production environment could be slammed shut several times during a shift – so they needed a slide which could withstand this.
If you need a slide which can withstand constant use, allows for easy access and which will stay securely in the open and closed position when required, take a look at our DZ9308-E4 heavy-duty locking slide.
Alternatively, we have a wide range of ball bearing and linear motion slides, all with different features and extensions, so there will always be a slide to help make your processes more efficient. Contact us today or browse our range to find out more.