Product Roundup: Two-Way Travel Slides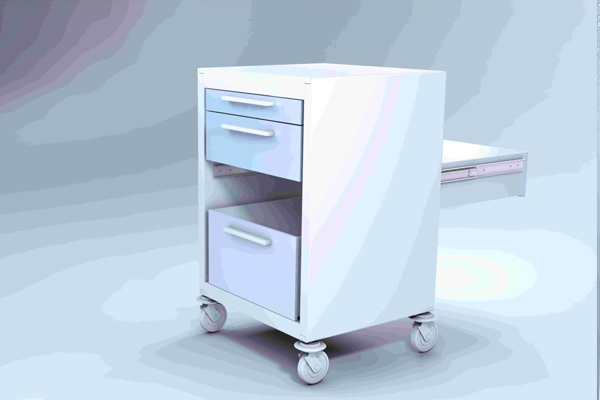 By
Steve Davis
,
Sales Manager - Northern Europe
Published by :
Accuride International
Have you ever been at the bank to make a deposit and found that the compartment you've put your cash in then slides to the teller on the other side of the counter? Or perhaps you've been at the post office to send off a parcel and used the same mechanism to pass your package through to the cashier?
Maybe you've been in a mechanic's garage and found that no matter which way round the large toolbox is, you can still open the drawers. Or you work in the medical sector and have operated a cart which has drawers that can be opened from both sides.
For projects and storage systems that require high levels of accessibility, we have several two-way travel slides in our stock range of products. With a variety of extension rates, load ratings and additional features, we're certain we'll be able to meet your requirements.
For example, the DZ2026 slide has a load rating of up to 50kg, whereas the DZ6026 heavy-duty version can support a load rating up to 100kg. Both of these slides provide a 75% part extension in both directions, the DZ2026 additionally offers a hold-out feature that prevents roll-back and keeps the drawer slide extended until a small force is applied to the drawer to close it.
The third member of the two-way slide family is the DZ3630, which offers full extension in both directions. This high capability of movement is balanced by the hold-in feature at the central position, preventing roll out in either direction before the user is ready to extend the drawers. With a load rating of 45kg, this is a light-duty slide for lighter applications.
The fourth member of the family is the DZ2002 two-way part-extension travel slide, which includes built-in mounting tabs and is sold with the fixing hardware required to install it. With a load rating of up to 35kg, the DZ2002 is ideal for light-duty applications such as medical cart systems or small parcel drawers, with the hold-in feature keeping the drawer steadily in place during transit until required.
If you are interested in using two-way travel slides in your next project or would like to discuss your requirements with one of our technical experts, get in touch with us today.