New Server Rack Slide 2807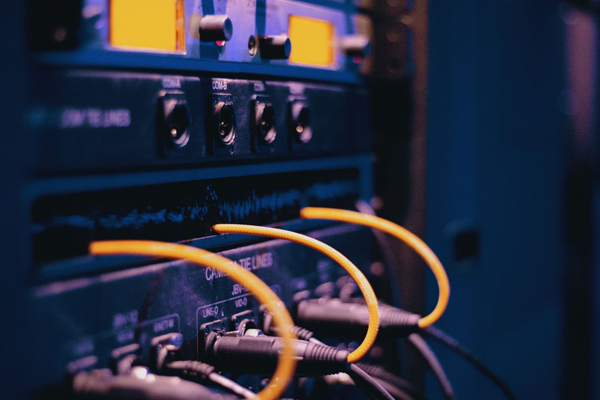 By
Helle Kinning
,
EMEA Marketing Manager
Published by :
Accuride International
Most offices have an internal network, which, among other things, allows employees to store and access important digital documents. This network is supported by servers, which are its largest and most important components. While there are several different ways to store your servers, the most efficient solution is to use server racks as they will increase performance, improve security and make maintenance easier.
Why are server racks so important?
Server racks ensure that the server units receive enough air flow, which prevents them from overheating and keeps them running smoothly. There is also the option to install blanking panels on alternate shelves between server units to maximise airflow even further.
The security that server racks provide is also crucial to any business. While there are security programs installed to prevent unwanted people from connecting to your network, server cabinets should have physical locking systems installed to prevent unwanted people from accessing your network directly at the source. Depending on the model of server rack, it may have several locks in case you only want to lock certain individual server units.
Maintenance is greatly enhanced as server rack units will keep everything in place and allow the cables to all be neatly bundled together and out of harm's way. Server racks are also commonly fitted with wheels, movable shelves, or both, features which make the maintenance and upkeep of servers much easier for technicians.
Being able to move the shelves provides the best and easiest way to access a server, which is why Accuride are proud to announce our new quick ship product for 2019 - the DZ2807, an electronic enclosure slide for 19" racks.
The Slide
At Accuride, we know that electronic unit and server manufacturers want to put as much of the rack space to good use as possible in their designs, particularly in 1U and 2U servers. As servers become wider in order to allow for more internal components such as PC cards (memory units to be fitted with servers), the amount of space available for mounting the racks reduces accordingly.
The DZ2807 has been designed primarily for 1U (4.5mm/1.75") high 19" rack electronic units, servers, keyboard trays, fan trays and 2U (3.5") high servers. This slide has a load rating of up to 45kg, which means they can hold the weight of each server unit, even at their full 100% extension.
This extension, combined with the lock-out feature, provides increased access to technicians carrying out maintenance checks and repairs as they will have unrivalled access to the servers. The front disconnect feature will allow servers to be easily removed should they need a more complicated procedure.
Most importantly, the DZ2807 comes with the enclosure mounting brackets attached. With a 9.6mm slide thickness, these slides will fit perfectly in the server racks without taking up the room needed for the additional internal components within the servers.
If you work within the electronic unit and/or server industry and are interested in how Accuride enclosure slides can improve your next project, contact us today via our live chat feature, email or telephone.